Salvation Army of Sussex County offering food pantry and school supplies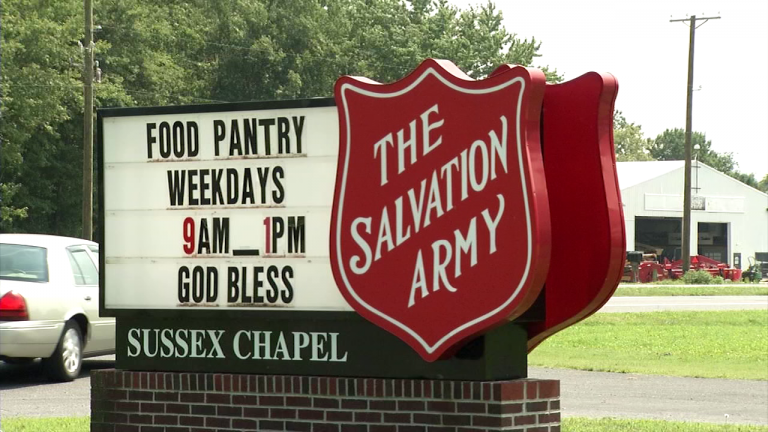 SEAFORD, Del. – The Salvation Army in Sussex County is gearing up to help families in need.
From August 31st until September 3rd members of the Salvation Army will be visiting different communities including Hollybrook and Chandler Heights.
It is all part of their 2020 Vacation Bible School.
The Salvation Army says they'll be driving through with school supplies and snacks for kids.
In addition, these drive-throughs are a chance to meet with parents who might now be struggling to make ends meet, says Lieutenant Kathryn Alban at the Salvation Army in Sussex County.
"And so our hope through going out into the community is to keep that interaction going and to keep kids in high spirits and encourage them to keep on progressing even though it is difficult for them during this COVID-19 crisis," said Alban.
For more information on how the Salvation Army in Sussex County is supporting families, you can message on their Facebook page called The Salvation Army, Seaford Sussex Chapel or call 302-628-2020.