Mail truck catches on fire following head-on collision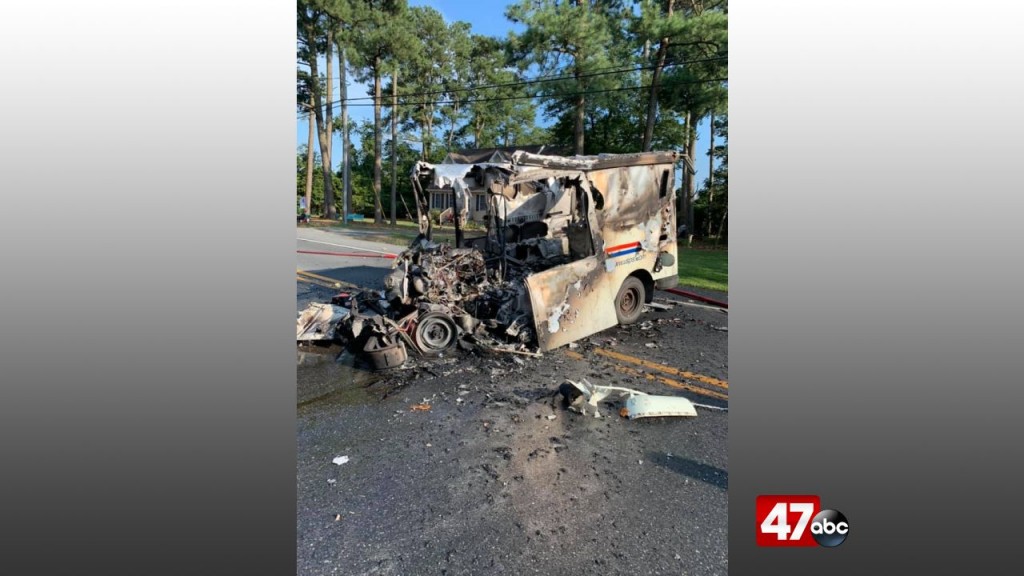 LAUREL, Del. – The Delaware State Police Collision Reconstruction Unit is investigating a serious crash that occurred Monday evening.
Three people were sent to the hospital after a mail truck collided head-on with a 2017 Ram ProMaster 2500 series van, then caught on fire.
The crash happened at approximately 5:20 p.m. near Prettyman Avenue and Horner Avenue in Laurel.
For unknown reasons the operator of the mail truck crossed the center line and into the eastbound lane.
The Laurel Fire Department says two bystanders were able to successfully remove the victim from the mail truck before first responders arrived on scene.
Once fire crews were on scene, they quickly knocked out the blaze.
Two people were in the Ram, both the driver and the passenger were both transported to the Nanticoke Memorial Hospital, where they were treated and released with minor injuries.
The driver of the mail truck, a 40-year-old male from Salisbury, was transported to the Christiana Hospital with serious injuries.
This article will be updated as we learn more.