Tropical Storm Cristobal Forms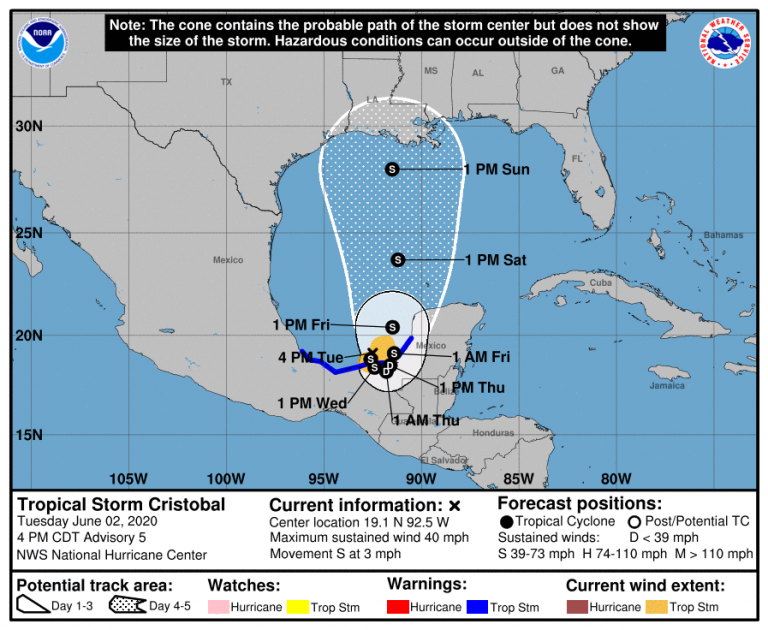 The Atlantic hurricane season is off to an active start. Tropical Storm Cristobal has formed, the third Atlantic named storm of the 2020 season. This is the earliest date on record for an Atlantic third named storm formation. The old record was Colin on June 5, 2016.
Arthur and Bertha both formed in May before the official hurricane season began. June 1st was the official start to the season and Cristobal formed on June 2nd. Cristobal is expected to slowly move into the Gulf of Mexico over the next several days, potentially strenghening as it heads toward the Gulf States. The latest track has Cristobal approaching Louisiana by Sunday or Monday as a tropical storm. The Gulf of Mexico is currently experiencing above average sea surface temperatures, so there is a chance the storm could become stronger than the current forecast is showing. Also, we're still several days away from potential landfall in the United States, so the forecast track can change as well. Stay tuned to 47 ABC for updates.