National Aquarium Celebrates 300th Rehabilitation and Release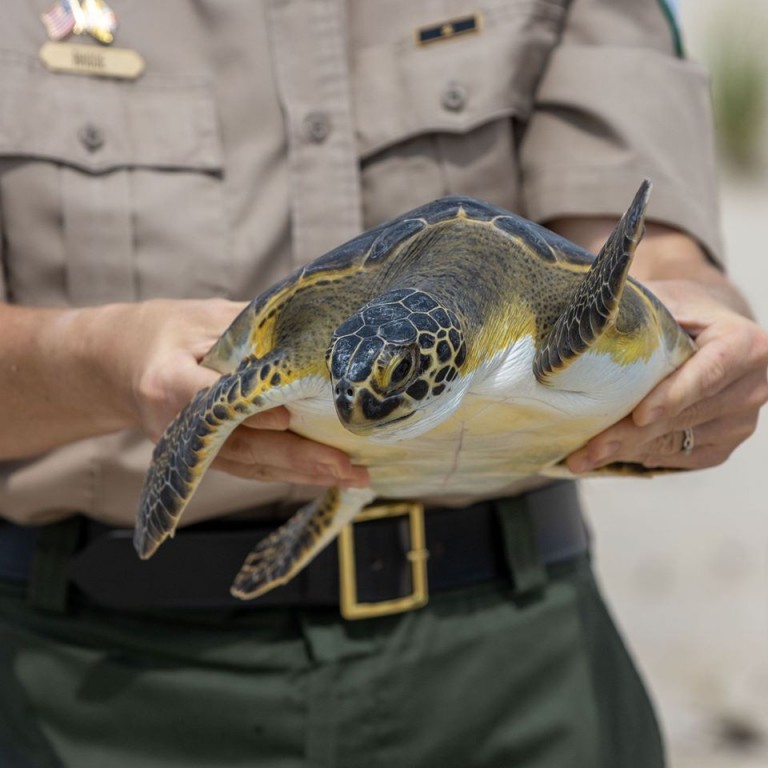 ASSATEAGUE ISLAND, Md. – The National Aquarium is celebrating its 300th successful rehabilitation and release.
On Thursday, 10 sea turtles, six green sea turtles and four Kemp's ridley sea turtles, were returned to their ocean home at Assateague State Park.
We're told a Kemp's ridley sea turtle nicknamed Muenster that weighed in at 14 pounds, the biggest of the bunch, was the 300th rescue animal released by the National Aquarium Animal Rescue.
Turtle rehab season typically begins in November. The National Aquarium team treats cold-stunned sea turtles rescued from locations along the East Coast that are commonly suffering from medical issues like pneumonia, dehydration, malnourishment and respiratory illness.
Of the 300 animals that have been rescued, rehabilitated and released by National Aquarium Animal Rescue since its inception in 1991, we're told 242 of them have been sea turtles. The majority of these rescues have been Kemp's ridley sea turtles, a critically endangered species.
The National Aquarium says prior to Thursday's release, 20 sea turtles were returned to the ocean after undergoing treatment at the National Aquarium this year. Three turtles, one green and two Kemp's ridleys, remain in the care of Animal Rescue.