The Days Are Getting Longer!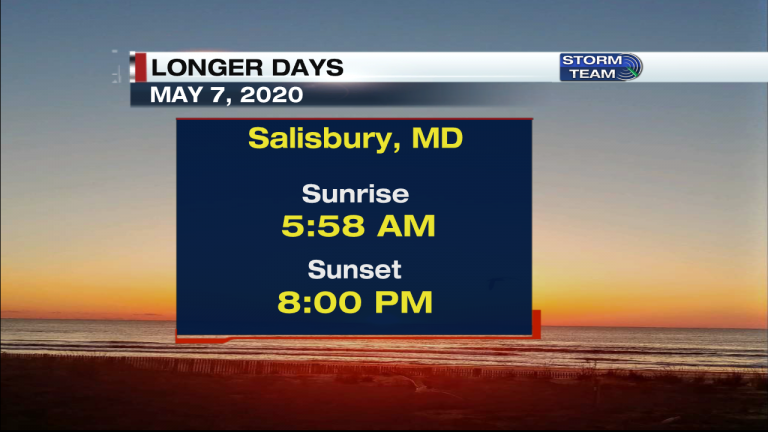 Now that we're full on into the spring season, it's become very noticeable, as it does each spring, that the sun is setting later and later each day. And if you're an early riser, I bet you've noticed the sun coming up earlier each morning too.
When you look at the actual numbers, we see that we're gaining 2 minutes of daylight each day. The sun is coming up about a minute earlier each day and setting about a minute later each day. Just the other day, on Tuesday May 5th, the sun came up at the early hour of 6 AM, the earliest sunrise in a long time. The last time we had a sunrise that early was last July. The earliest sunrise we ever see is 5:38 AM, and that happens each year in mid-June.
In just a couple of days, on Friday May 8th, 2020, the sun will finally set AFTER 8 PM! The sun will set right at 8 PM on Thursday May 7, 2020. The last time the sun set at 8 PM was on August 12th, 2019. The latest sunset we'll observe in Salisbury this year is 8:30 PM on June 24th, a few days after the Summer Solstice.
The days will continue to get longer until we reach the Summer Solstice on June 20th. After that, the days will slowly start to get shorter again. But it's a slow process, the sun will still rise before 6 AM through July 26, 2020, and the sun will continue to set after 8 PM through August 11th, 2020.
Enjoy the longer days!