Locals turn to sidewalk chalk to spread cheer amid pandemic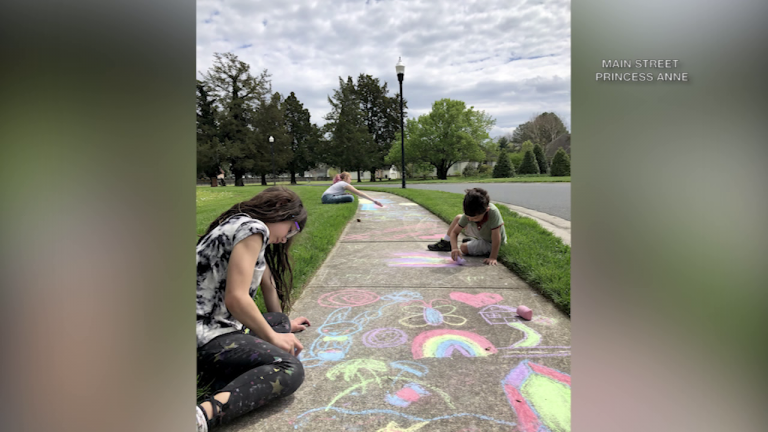 PRINCESS ANNE, Md. – All across the Maryland Eastern Shore residents and businesses are getting creative and doing some chalk art outside to help bring some positivity during the outbreak.
We are told right now it is tough for many people to stay upbeat during these trying times.
That is why community leaders in Somerset County, Dorchester County and even Caroline County are asking folks to help by creating drawings that will kick up their spirits.
Community members say this new push is also a chance to support local businesses that are struggling to stay afloat amid the pandemic.
"If you're walking through your neighborhood and processing what's happening in our world right now, it can be a little bit overwhelming," said the Main Street Princess Anne Manager, Carrie Samis.
"So, spending time in nature is good for sure and if you happen to encounter a little bit of art along the way, it's definitely going to bring a smile to your face," said Samis.
Community leaders are also encouraging people to post their masterpieces on social media for everyone to share. Main Street Princess Anne is asking community members to use the hashtag #ChalkPrincessAnne.
Downtown Cambridge is also posting pictures with the hashtag #cambridgechalkart and they are reminding everyone to maintain social distancing.