Del. Memorial Bridge to begin cashless tolling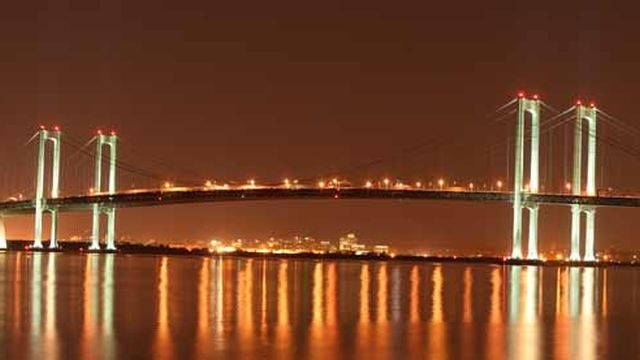 NEW CASTLE, Del. – Beginning at midnight Thursday, the Delaware Memorial Bridge Twin Span will implement cashless tolling at its southbound Toll Plaza.
Drivers will be able to use any of the open lanes as all toll lanes are equipped with E-ZPass. No toll collectors will be present, nor will cash be accepted in any lane.
If you have an E-ZPass tag, the process will not change. Travelers without an E-ZPass will receive an invoice for the cost of the toll in the mail. No administrative fees will be applied to the invoice. Cash customers who do not want to be billed can open an E-ZPass account by calling 888-288-6865 or online here.