Student brings gun to Caesar Rodney High School, arrested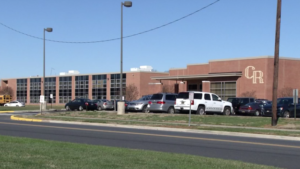 CAMDEN, Del. – A 15-year-old student is now facing charges after police say he brought a gun to school on Tuesday.
Police say the teenager was arrested shortly after 10 o'clock in the morning at Caesar Rodney High School. The student was initially speaking with a school administrator about an unrelated policy violation, and told that administrator that he had a gun on him.
Police say after searching the teen's back pack, they found an unloaded 9mm Glock handgun and a fully loaded magazine. He is now charged with carrying a concealed deadly weapon and possession of a weapon in a safe school zone. He was arraigned in Kent County Family Court and released on an unsecured bond to a guardian.