Pedestrian hit and killed by car in Milford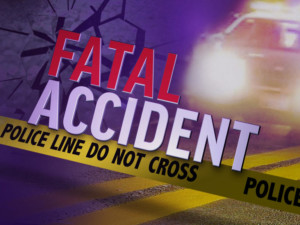 MILFORD, Del.- The Delaware State Police Collision Reconstruction Unit is investigating a fatal crash involving a pedestrian that was hit and killed by a car on Friday, just after 6 p.m.
Police say 52-year-old, George A. Burton of Milford, was crossing the road on DuPont Boulevard, when a 1994 Chrysler LHS, driven by an 80-year-old Seaford man, hit Burton.
47ABC was told as Burton was crossing, he walked directly into the path of the Chrysler that attempted to stop, but did not have time before hitting Burton.
Burton was thrown onto the hood of the car then into a lane of traffic where he was hit by two more cars. These two cars did not stay on scene.
The Chrysler remained on scene.
Officials said that Burton was transported to Bayhealth Milford before being transferred to Christiana Hospital.
The driver of the Chrysler was properly restrained and also transported to Bayhealth Milford where he was treated for minor injuries. Police say the driver did not seem to be impaired.
Officers said Burton was not wearing any reflective clothing, not carrying a light, and not using a crosswalk. The area where he was trying to cross has no overhead street lighting.
DuPont Blvd. was closed for approximately four hours while the scene was investigated and cleared.
The investigation is still ongoing and anyone with information regarding the incident is asked to contact Sgt. J. Wheatley by calling (302) 698-8518.
Information may also be provided by calling Delaware crime stoppers at 1-800-TIP-3333 or via the internet at http://www.delaware.crimestoppersweb.com