MSP, allied agencies team up to target criminal activity on Eastern Shore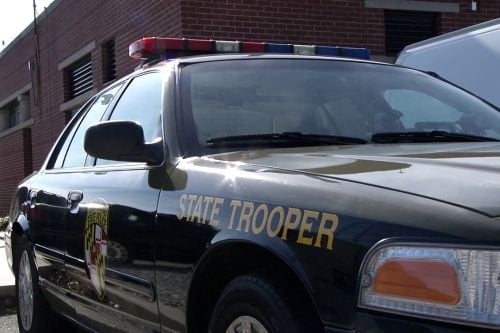 WICOMICO CO., Md. – Maryland State Police and allied local and federal law enforcement agencies teamed up on Friday to target criminal activity and criminal organizations operating within Wicomico and Dorchester Counties.
Officials say in Wicomico County, enforcement efforts were based on intelligence relating to illegal drug use and sales, firearm violations, and crimes of violence. In Dorchester County, the efforts included identifying criminal gang members and suspects of open criminal investigations and fugitive apprehension/warrant services.
As a result of information obtained during the Dorchester County operation, a search and seizure warrant was obtained and executed on a targeted residence. A handgun, cocaine, fentanyl, heroin, and marijuana were seized, and 32-year-old Tayron Rynell Daniel Mims of Cambridge was arrested and charged with felony drug possession and distribution charges.
In total, the operations yielded the following results:
Wicomico County:
32 traffic stops
30 traffic warnings
10 traffic ciations
2 warrants served
5 K-9 scans
1 K-9 track
19 vehicle searches
3 foot pursuits
26 grams of marijuana and a trace amount of fentanyl seized
Dorchester County:
136 traffic stops
103 traffic warnings
76 traffic citations
13 repair orders
4 DUI
1 on view arrest
25 warrants attempted
6 warrants served
6 K-9 scans
13 civil citations (marijuana)
14 vehicle searches
41.2 grams of marijuana and 1.2 grams of crack cocaine seized
Dorchester County Narcotics Task Force Search Warrant:
573.1 grams of marijuana
27.4 grams of powdered cocaine
25.8 grams of fentanyl/heroin
Included in the efforts were the Maryland State Police Salisbury Barrack, Wicomico County Sheriff's Office, Salisbury Police Department, Delmar Police Department, Maryland State Police Easton Barrack, Cambridge Police Department, Hurlock Police Department, and Homeland Security Investigations.
Officials also say that during the operation, the areas where enforcement was focused within both counties, there was a significant reduction in calls for service for crimes related to Part I crimes. It should also be noted that any person contacted during this operation who requested resources and support regarding a substance abuse issue was provided with local resources for addictions.