Parkside runs thru Rising Sun to advance in playoffs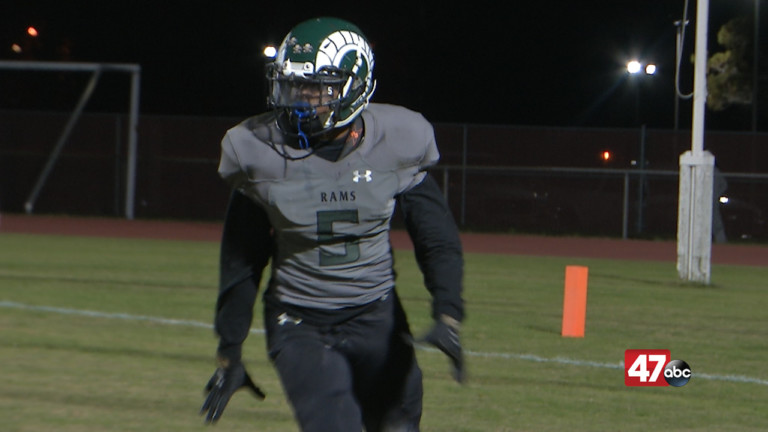 SALISBURY, Md- The Parkside Rams football team improved to 9-1 on the season, defeating Rising Sun 35-14 in round one of the 2A East playoffs at Wicomico County Stadium in Salisbury.
The Rams jumped out to a 14-0 lead behind touchdowns from Austin Hicks (via Anthony Sarbanes) and Marcus Yarns. Rising Sun would make it a one score game just before half, when Eric Farrell took a two-yard sweep into the end zone just eight seconds before the break. The Rams would take a 14-7 lead into the locker rooms.
In the second half, the Rams rushing attack would take over. Yarns would get his second score of the game, and Parkside would get another via a Jabronte Mills 3-yard sweep for TD. Mills would also have a 60-yard fumble recovery for score in the second half. Both teams would trade the final two touchdowns before the final horn went off.
Parkside will now go take on top-seeded Elkton (10-0) next Friday night.