DIAA releases football brackets, Henlopen sends five teams to playoffs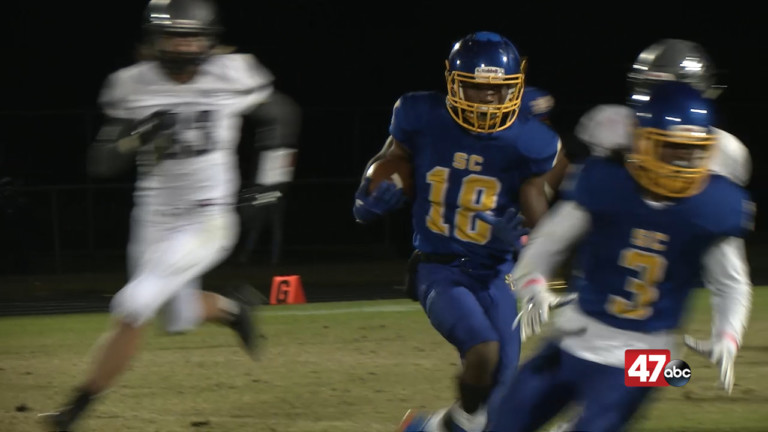 DELAWARE – Five Henlopen Conference teams are moving on to the DIAA football playoffs after the bracket releases Sunday afternoon.
The field is highlighted by the defending Division-I champions, the Sussex Central Golden Knights, and the champions in Division-II, the Woodbridge Blue Raiders, who will both have the opportunity to defend their crowns.
Division-I
1 Hodgson Silver Eagles (10-0) – BYE
2 Middletown Cavaliers (9-1) – BYE
3 Smyrna Eagles (8-2) vs. 6 Salesianum Sals (6-4) – Friday at 7 PM.
4 Sussex Central Golden Knights (8-2) vs. 5 Concord Raiders (6-4) – Friday at 7 PM.
The third-seeded Eagles will host Salesianum in a re-match of their September 27 game, which Smyrna won, 18-10.
The Smyrna defense was the key to that matchup, shutting out the Sals offense in the second half. The Eagle defense has been on fire during their eight-game winning streak, allowing 80 points over the past seven games – not including the forfeit by Polytech – good for 11.4 points per game.
Sussex Central will begin their title defense against a surprising Concord team.
The Golden Knights won eight games during the regular season, but played just one playoff team, a 20-7 loss to Smyrna.
Their opponent, Concord, began the season with back-to-back shutout losses, but improved as the season went on. The Raiders won their final five games, outscoring their opponents by a combined 150-47. That streak includes impressive wins over playoff-bound Caravel, 31-26, and a 35-0 shutout against St. Georges with a playoff spot on the line.
Division-II
1 Woodbridge Blue Raiders (9-1) vs. 8 Wilmington Friends Quakers (7-2) – Friday at 7 PM.
2 Delmar Wildcats (8-2) vs. 7 Lake Forest Spartans (8-2) – Friday at 7:30 PM.
3 Tower Hill Hillers (8-1) vs. 6 Caravel Buccaneers (8-2) – Saturday at 2 PM.
4 Howard Wildcats (9-1) vs. 5 Archmere Auks (8-2) – Friday at 7 PM.
The Blue Raiders backed up their 2018 championship with a 9-1 regular season, finishing with the top seed.
Friends gave Woodbridge one of their most competitive games of the season, a 21-14 Blue Raider victory on September 21 in Wilmington. Woodbridge needed a 45-yard rushing touchdown from Tyrez Cannon and an interception from La-Tyron Stones in the final three minutes to seal the win.
Delmar and Lake Forest met on October 11. The Wildcats routed then-undefeated Lake, 34-6. That game sparked the five-game winning streak that resulted in Delmar's Henlopen South title.