UPDATE: Salisbury murder suspect arrested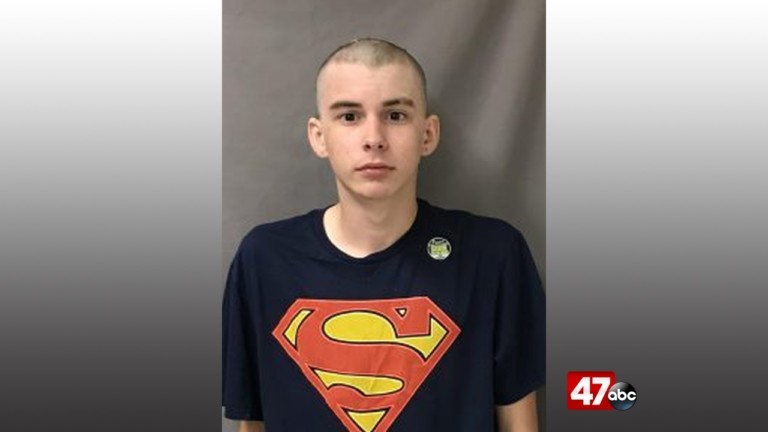 **UPDATE**
SALISBURY, Md. – The Maryland State Apprehension team says they found and arrested Cobey Mishler. On Monday evening, Mishlere was arrested at a house on Schumaker Woods Drive in Salisbury. He was arrested without incident and taken to the Salisbury Barrack for processing.
Mishler is charged with first and second degree murder, first and second degree assault and reckless endangerment.
---
SALISBURY, Md. – The community is mourning the loss of an 18-year-old who was murdered Sunday night, as police search for the final suspect.
Monday afternoon, police released a photo of Cobey Mishler. Officials say the 18-year-old from Salisbury is wanted for murder. He is described as 5'10", weighing 110 pounds with brown hair and a medium build. Police are asking anyone with information on Mishler's whereabouts to contact the Salisbury Barrack at 410-749-3101.
A man was seen power washing the parking lot of the Parkwood Apartments in Salisbury, around 2 p.m. on Monday. It's that spot, neighbors tell 47 ABC, where Seth Abbey was murdered the night before. Police say the 18-year-old was killed Sunday night at the apartment complex right across the street from Parkside High School.
He was reportedly walking outside with his girlfriend around 10 p.m. when three suspects, riding bikes, went up to her. That's when an argument broke out and Abbey was stabbed with a knife. 47 ABC spoke to several people who live at the complex but none of them wanted to go on camera. One man tells 47 ABC, a neighbor rushed to try and help Abbey. Another neighbor says she heard a woman screaming and called 911. But it was too late, Abbey was taken to Peninsula Regional Medical Center where he died.
Maryland State Police say there are three persons of interest. Two of them are under the age of 18 and in custody. But they are searching for the third: Cobey Mishler. Meanwhile, a family and community are mourning the loss of this recent high school graduate who was taken too soon.
This is an active investigation and this article will be updated as more information is received. Police say there is no threat to the public.
If anyone has information relevant to this investigation, contact the Maryland State Police Salisbury Barrack at 410-749-3101.