Pocomoke pushes Crisfield to OT, gets the win in final minutes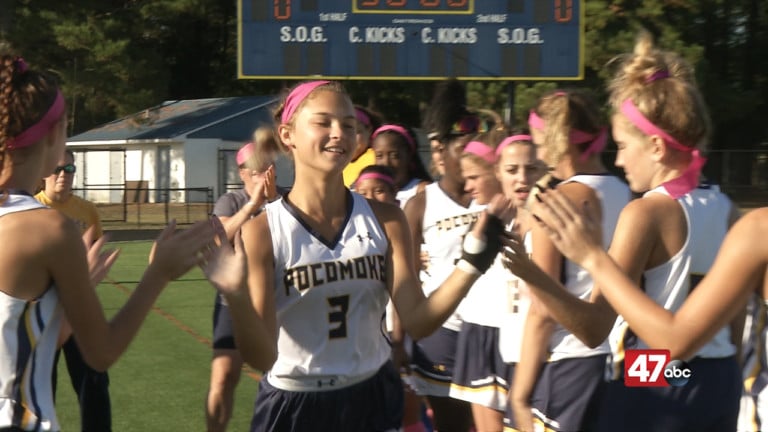 POCOMOKE, MD.- After going down 1-0 late in the second half, Pocomoke filed hockey defeated Crisfield 2-1 in overtime. With the win, the Warriors improve to 7-4 while the loss drops Crisfield to 1-7.
The first half was all defense, both keepers, Pocomokes Emma Merritt and Crisfields Taylor Swann, able to keep the ball out of the cage for a tie game at the break. The Crabbers had time of possession on their side, holding the ball on their half of the field for most of the first.
In the second half, the Crabbers would finally get on the board. In the 19th minute, during a scrum in front of the Crabber goal the ball would find the stick of Clair McCullough and she knocked it in to give Crisfield the one goal lead.
Just two minutes later, the Warriors threatening and their first shot blocked by Swann but Julianna Holland was there to clean it up. She smacked it in for the equalizer in with 17 minutes left in regulation. The game would remain tied for the rest of regulation so to overtime we went.
In overtime, the Warriors came out fast and aggressive. They had six shots in overtime but Swann and the Crabbers defense able to thwart any potential threats. As time wound down, Pocomoke would finally break through. A Marli Mcdorman shot blocked by Swann but Brooke Bodley there for the follow up and it ricochets off the keeper for the game winning goal as Pocomoke takes the OT thriller 2-1.