Local football players ask community for support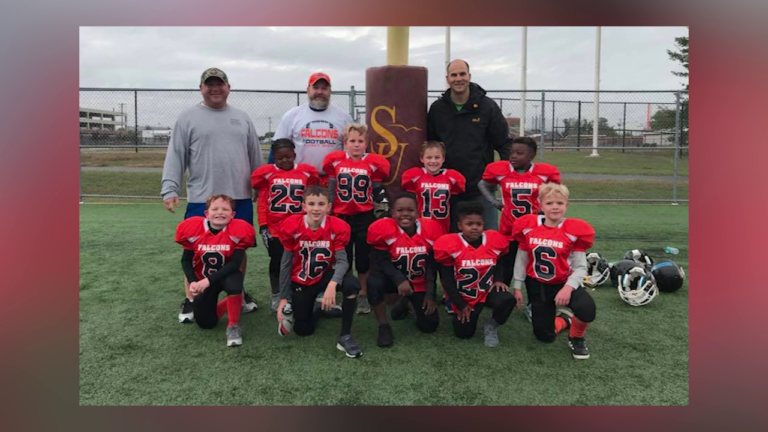 SALISBURY, Md. – Football players across the Eastern Shore are asking for your support.
On Sunday, nearly one hundred kids will be playing football at Salisbury University's Seagull Stadium.
It is all part of their Falcons Youth Sports Annual Football games.
Head football coach Kevin Lindsay says some of these kids will be playing at a big football stadium for the first time ever.
Lindsay says there are not enough people cheering these kids on to inspire them.
So, he is asking everyone to come outside on Sunday and show support.
"A lot of kids may not have the experience of playing at a football stadium, a college football stadium, and some kids won't go to college," said Head Football Coach for U12 at Falcons Youth Sports, Kevin Lindsay.
"Some people won't have this opportunity, so I think it's always important for the community to understand that the youth are our future," said Lindsay.
This event is free of charge and will go on between 10:00 AM and 2:30 PM.