Cash reward offered for information in armed robbery of 7-11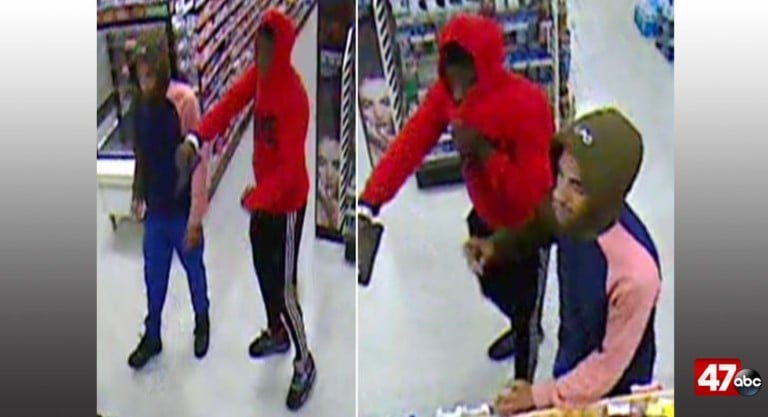 DOVER, Del. – Police in the First State's capital are searching for the suspects they say robbed a convenience store during the early morning hours of Monday, September 9th.
The Dover Police Department says that at about 1:46 A.M. two men entered the 7-11 at 449 S. New Street, demanding money as one of the men displayed a gun. According to the report the two jumped over the check-out counter and took an undisclosed amount of cash from the register before fleeing north from the store.
Witnesses described the first suspect as a black male, wearing a red hooded sweatshirt and black pants.
Police say the second suspect was described as a light skinned black male, wearing a red, blue, and green hooded sweatshirt.
This investigation is ongoing and authorities are offering a cash reward of up to $1,000 for information leading to an arrest. Anyone with information about the case can leave an anonymous tip by calling the Dover Police Department at (302)-736-7130 or Delaware Crime Stoppers at 1-800-TIP-3333. Tips can also be submitted online here.