Toy Town reopens Snow Hill location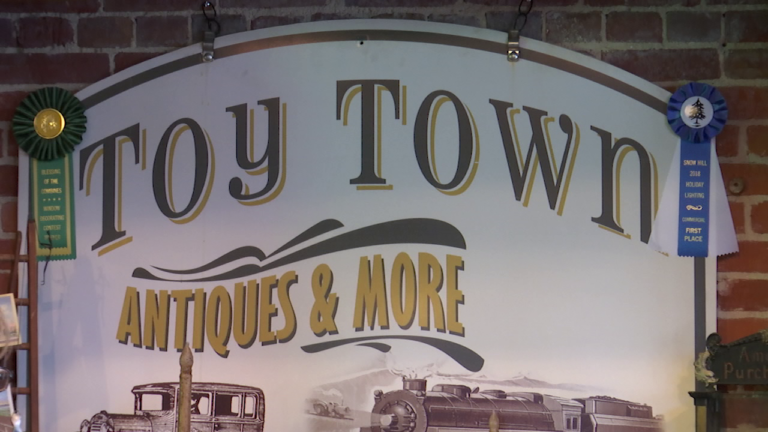 SNOW HILL, Md. – Toy Town Antiques & More has reopened it's Snow Hill location after it was closed down by town officials five months ago.
The store was shut down back in March because council members claimed it wasn't safe because it wasn't up to code.
Since then, the store owners have replaced the floors in the store, gotten a certificate of occupancy and made plans to fix and update their windows in order to allow them to reopen.
After their Snow Hill location was closed back in March, the store owners reopened another location in Berlin and now, the owners are just glad to have two locations open at last.
Owner Debrah Seaton said, "Yeah it feels good. We have two locations. We have Snow Hill, we have Berlin and we'll send people both places because I have people all the time down in Berlin asking, 'Is Snow Hill open, is Snow Hill open?' So we can send them down here now."
The store reopened on Friday. It will be open Thursday through Saturday from 10 a.m. to 5 p.m.