The Unofficial End of Summer is Almost Here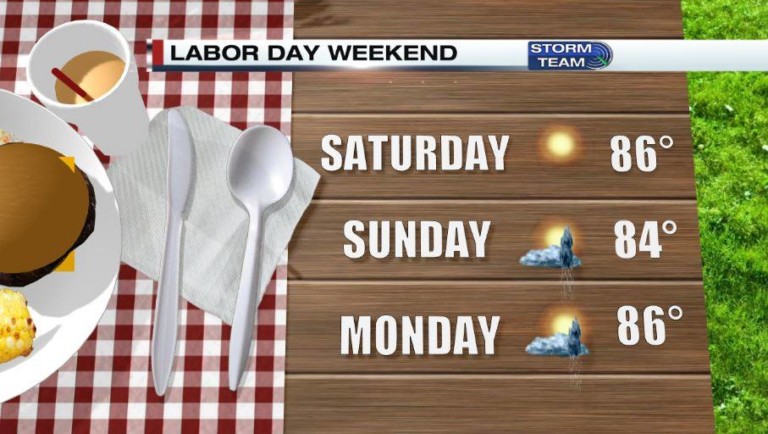 With Labor Day just a few days away, fall is coming sooner than you think! The forecast for Delmarva is looking pretty good for Labor Day Weekend! Temperatures will be in the 80s with the slight chance for a shower or thunderstorm Sunday and Monday.
The average high temperature for Labor Day is 82° and the average low is 61°, so we should be right around average this weekend. The warmest high temperature was 97° in 1930 and the lowest high was 70° in 1937. The coldest temperature ever recorded on Labor Day was a chilly 43° in 1909.
Historically speaking, Salisbury hardly ever records more than 1.00" of rain on Labor Day. Since 1906, Salisbury has only recorded over 1.00" of rain 3 times. So the chances of a total washout seem pretty low for the holiday weekend, but an afternoon storm can't be ruled out.
Have a fun and safe weekend!