Officer involved in teen's death loses certification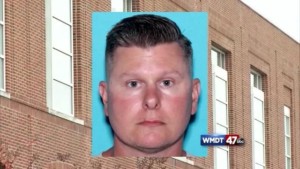 EASTON, Md. – A Maryland police officer involved in a teenager's death has lost his police certification.
Former officer Thomas Webster was decertified by Maryland's Police Training and Standards Commission. Webster was formerly an officer in Dover, Delaware, and state officials say this all comes after he failed to reveal nearly 30 use-of-force reports from his career there.
While serving as an officer in Maryland, Webster was involved in the death of 19-year-old Anton Black last year, after responding to a 911 call about a possible abduction.
Black was then handcuffed but became unresponsive and died.
His family has said that Black suffered from mental health issues and that police used excessive force.
Greensboro Police Chief Eric Lee announced that Webster is no longer on the force at a town meeting on Thursday.