OC woman arrested for pair of burglaries at same home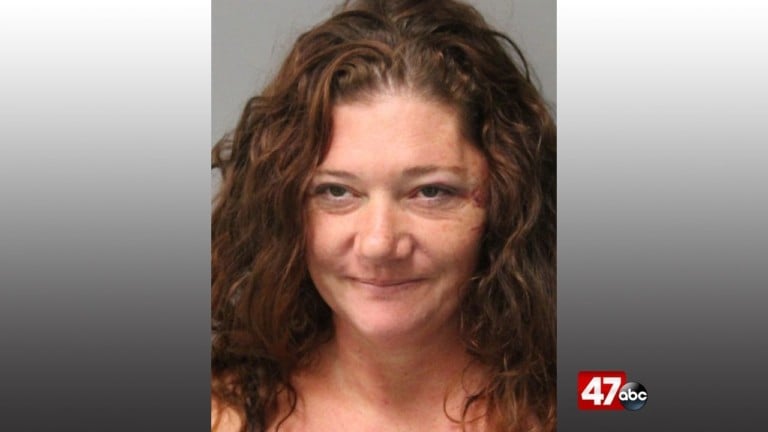 FRANKFORD, Del. – A Maryland woman has been arrested for burglarizing a home on two different occasions.
Delaware State Police say they were called to a home in the area of Star Lane and Peppers Corner in Frankford for a reported burglary in progress on Thursday, August 15 at 7:11 P.M.. When Troopers arrived they met with the homeowner who was currently holding 42-year-old Maureen E. Gray at gun point and waiting for their arrival.
The Ocean City resident allegedly had entered the residence through an unsecured front door while the two occupants were inside. The female resident was startled when she saw Gray standing in the bathroom behind the door. The woman screamed for her boyfriend, who grabbed a rifle and confronted the suspect. A struggle between the two residents and Gray took place, damaging property and injuring Gray.
According to the report that same home was burglarized on August 9th at around 10:44 A.M.  During this incident the homeowners were not home and had a hose sitter watching over the residence. The house-sitter reportedly heard an exterior pole building alarm going off and looked outside, noticing that a window air-conditioner unit and a screen laying on the ground. She also says she observed Gray on the property and asked her to leave. When the 42-year-old left, the house sitter noticed property missing from the front porch.
Gray was treated for her injuries following the August 15th scuffle at Beebe Medical Center and released to Troop 4 where she was charged with Burglary Second Degree, Theft, Reckless Endangering, Criminal Mischief, and Attempted Theft. She was then arraigned before the Justice of the Peace Court and committed to the Delores J. Baylor Women's Correctional Institution on $14,700 cash only bond.