Infant killed in Accomack County car accident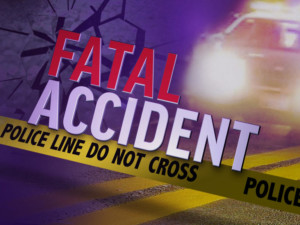 ACCOMACK COUNTY, Va. – Police say an infant died in an Accomack County car crash, Saturday morning.
Virginia State Police say the crash happened just before 8 a.m. on Route 13, north of Merry Cat Lane, near Exmore. Quanisha Bennett was reportedly driving a 2010 Honda Pilot when she drove off the road, southbound on Route 13. Bennett reportedly overcorrected, drove into a ditch and hit a culvert. According to Sgt. Michelle Anaya, the SUV overturned and a 5-month-old child was ejected. Police say the infant, Ronald J. Bennett III, was not in his child safety seat.
He was taken by Nightingale Regional Air Ambulance to Children's Hospital of The King's Daughters in Norfolk, where he died from his injuries. Bennett and three other passengers were taken to Riverside Shore Memorial Hospital for non-life threatening injuries.
Sgt. Anaya says speed and alcohol are not contributing factors in the crash. No charges have been filed.