Heroes in the House conecta a la comunidad con los primeros socorristas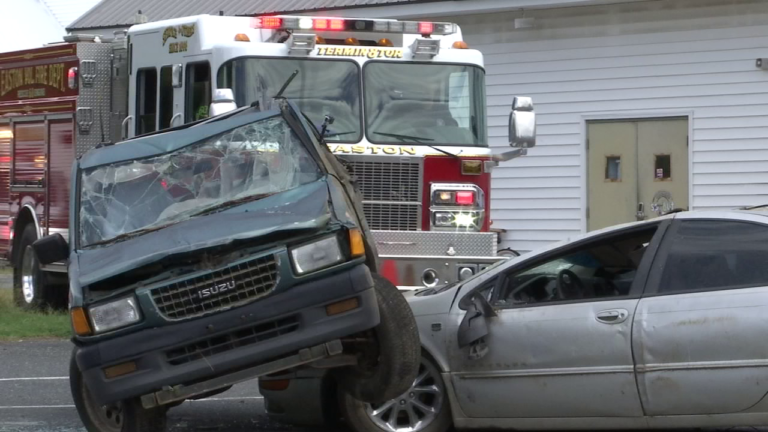 EASTON, Md. – Los profesionales de primeros auxilios en Easton están intensificando sus esfuerzos para ayudar a mejorar sus relaciones con la comunidad.
"Estamos tratando de salir y decirles a todos cómo respondemos a las escenas, cómo cuidamos a las personas enfermas y heridas dentro de la hora dorada", dijo el sargento Stephen Reuter, de la Policía Estatal de Maryland.
Es por eso que el domingo, el Departamento de Bomberos Voluntarios de Easton y la policía se vistieron y mostraron a las familias paso a paso cómo salvarán a las víctimas de accidentes graves en el evento Heroes in the House.
En un accidente grave, los bomberos dicen que primero se asegurarán de que los autos estén seguros y luego rápidamente sacarán a las víctimas de los vehículos de manera segura.
"Además, al mismo tiempo, los paramédicos verificarían el estado del paciente en cuanto a qué tan heridos están", dijo el primer teniente del Departamento de Bomberos Voluntarios de Easton, Michael Ziegler.
Los bomberos voluntarios y la policía dicen que salvar vidas puede ser un verdadero desafío.
"A veces, hay heridas muy leves y a veces hay muerte involucrada", dijo Ziegler.
"Entonces, un primer respondedor puede pasar por una amplia gama de emociones en una escena de accidente", dijo Ziegler.
Por lo tanto, esperan que este tipo de eventos ayude a mostrar lo que deben hacer.
Los socorristas dicen que su objetivo final es garantizar que la comunidad no tenga miedo de pedir ayuda y mantener a todos a salvo.
El Departamento de Policía de Easton y la Policía Estatal de Maryland también participaron en este evento el domingo. Los oficiales dicen que también esperan generar confianza y transparencia dentro de la comunidad.