Blue Claws hold off Shorebirds Rally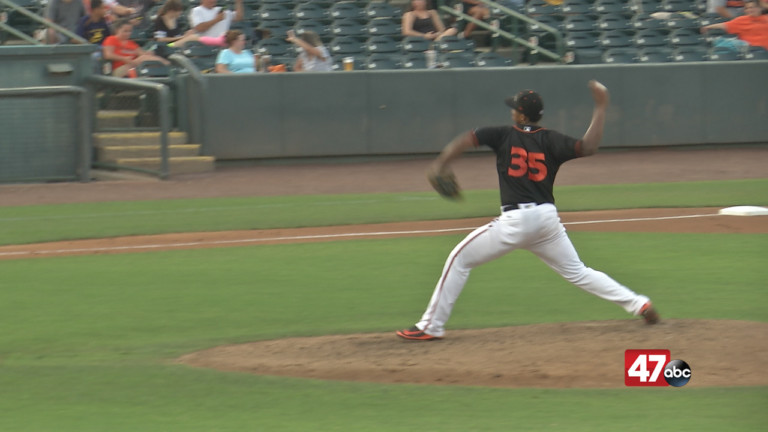 Salisbury, Md.- The Delmarva Shorebirds hosted the Lakewood Blue Claws on "Wag Your Tail Tuesday" at Arthur W. Perdue Stadium, falling 7-4.
Adam Hall got the scoring started in the bottom of the first inning with a solo shot to left center.
On the Mound for the Shorebirds, Hector Guance started the game strong with three strike outs through the first two innings. However he struggled with his command in the third giving up two runs without allowing a hit.
The Blue Claws extended their lead in the 4th when Carlos De La Cruz got into a solo shot of his own extending the Blue Claws lead to 3-1.
The Shorebirds would fight back scoring three straight runs in the 6th and 7th innings to tie the game at 4-4, but a 3-run 9th inning helped propel Lakewood to a 7-4 victory over Delmarva.