Enjoy a relaxing evening at Soiree on the Bay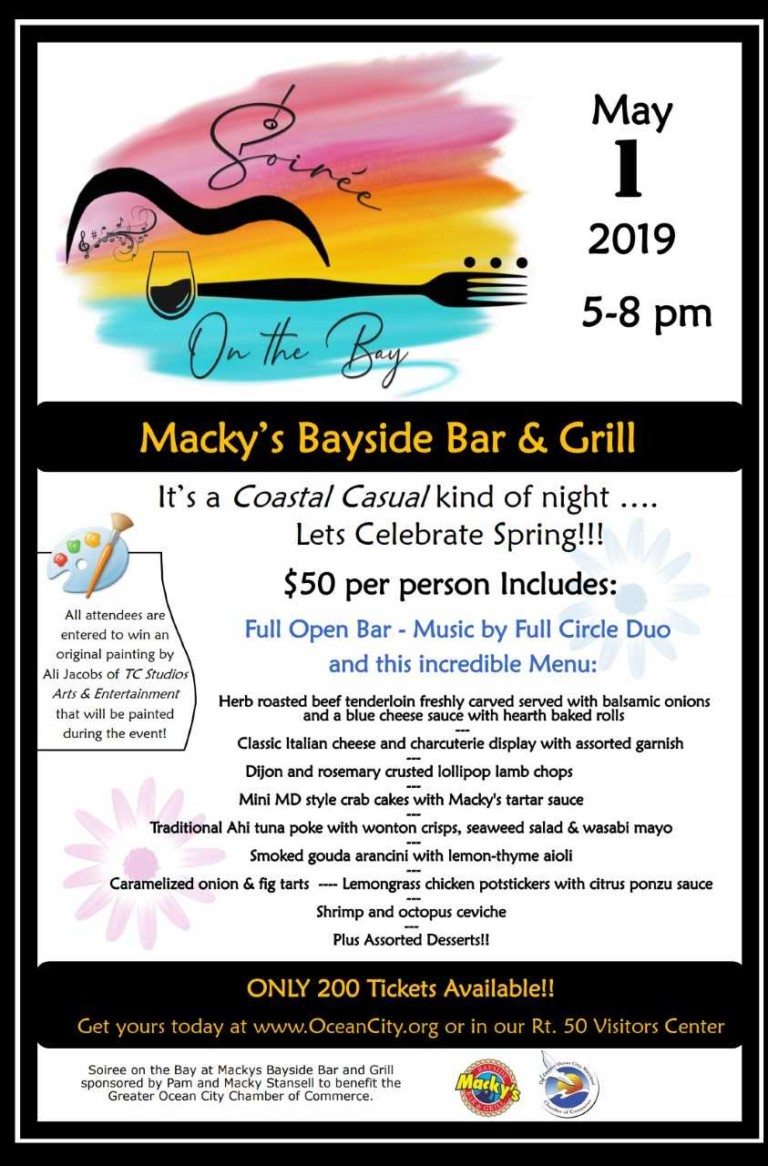 OCEAN CITY, Md.– Grab a group of friends and head on over to Macky's Bayside Bar & Grill in Ocean City to enjoy a night filled with good food, drinks, live music and more.
47 ABC's Erica Murphy was joined by Lisa Layfield from the OC Chamber of Commerce to talk about their new event "Soiree On The Bay."
The event will take place on Wednesday, May 1st from 5pm-8pm. It's a night where you can just kick back, relax and enjoy the spring weather while listening to the sounds of "Full Circle Duo."
Tickets are $50 Per Person and it includes the following.
*A Full Open Bar & The Following Menu items:
-Herb roasted beef tenderloin freshly carved served with balsamic onions and a blue cheese sauce with hearth baked rolls
-Classic Italian cheese and charcuterie display with assorted garnish
-Dijon and rosemary crusted lollipop lamb chops
-Mini Maryland style crab cakes with Macky's tartar sauce
-Traditional Ahi tuna poke with wonton crisps, seaweed salad and wasabi mayo
-Smoked gouda arancini with lemon-thyme aioli
-Caramelized onion and fig tarts
-Lemongrass chicken pot-stickers with citrus ponzu sauce
-Shrimp and octopus ceviche
-Various Desserts
For more information log on to www.OceanCity.com or for tickets click here.