Community ball organized in support of local police officer battling bone cancer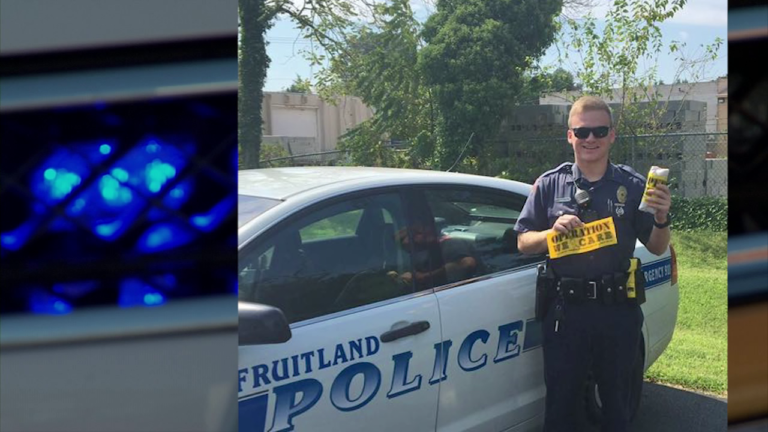 FRUITLAND, DELMAR, Md.– Community members are coming together to host a one of a kind event for a beloved police officer.
Spencer Wiersberg, a Fruitland Police Officer is battling an aggressive form of bone cancer.  Since the news broke of his condition, members of the community have been with him every step of the way with the slogan "No one fights alone."
47 ABC's Erica Murphy was joined by Carolina Wheeler and E.J. Foxx from U.S. 98.5 to talk about the Wiersberg Ball that they are helping to host.  The formal event will take place Thursday April 17th from 7-10 PM at the Kylan Barn in Delmar. There will be live music, dancing, 50/50 raffles, silent auctions, and dinner included. Prom attire encouraged but not required.
Wheeler says that many local businesses have donated goods and services to help make this event as cost free as possible so that all proceeds can go directly to Officer Wiersberg.
Limited tickets are still available for $25 each on Eventbrite.com to get yours click here.