The Harlem Globetrotters will soon be shooting hoops at the Wicomico Civic Center!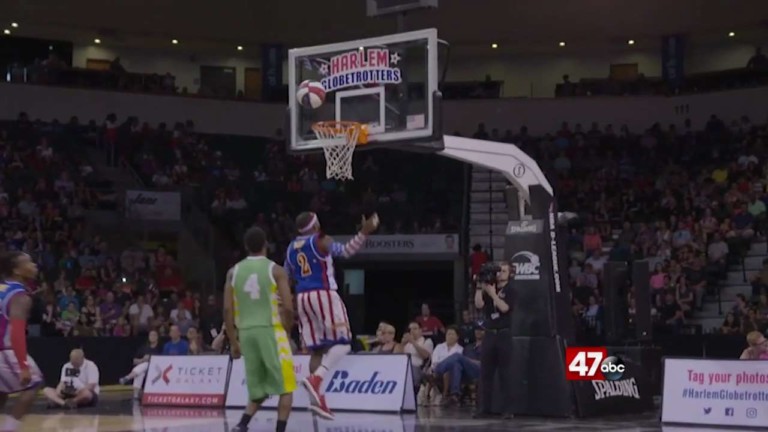 SALISBURY, Md.– Lace up your sneakers and pull out that basketball jersey because the famous Harlem Globetrotters are coming to Delmarva!
47 ABC's Erica Murphy was joined by a very special guest, the 15th woman to ever don the red, white and blue uniform, Briana "Hoops" Green, who plays guard for the Globetrotters.
The team will be at the Wicomico Youth & Civic Center on March 14th at 7 PM as part of their new 2019 Fan Powered World Tour.
At this Globetrotters game against the Washington Generals, fans will get a chance to directly interact with the team's stars such as Big Easy Lofton, Ant Atkinson, Hi-Lite Bruton, Hammer Harrison, Thunder Law, Bull Bullard, Firefly Fisher and, Cheese Chisholm – plus female stars TNT Lister, Torch George and Hoops Green.
Tickets are available at harlemglobetrotters.com, wicomicociviccenter.org, the Wicomico Youth & Civic Center box office or by phone at 410-548-4911.
To learn more about team member, Hoops Green, you can log on to www.harlemglobetrotters.com/hoops.