The Salisbury Optimist Club Better Living Expo is back for it's 54th year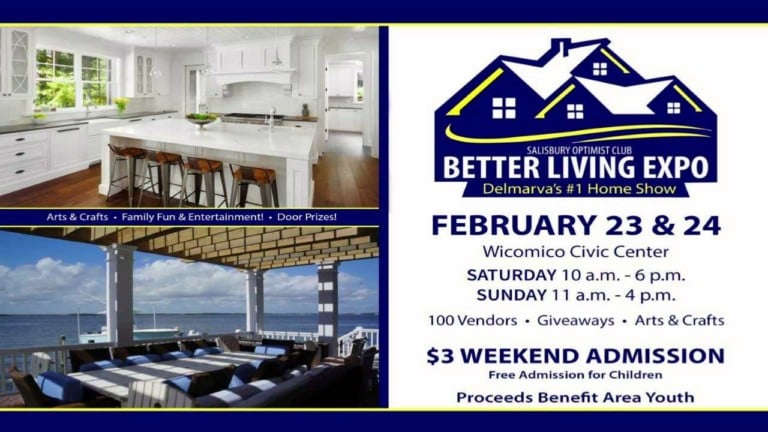 SALISBURY, Md.– Get ready to kick off your weekend with the  54th Annual Better Living Expo.
47 ABC's Erica Murphy was joined by Mike DeFiore from the Salisbury Optimist Club to talk about the event that will take place Saturday and Sunday at the Wicomico Youth and Civic Center.
The event, which is their biggest fundraiser of the year, will feature over 100 businesses and over 30,000 people are expected to show up over the weekend.
Businesses will be showcasing the latest innovations for your home and garden. There will also be an arts & craft section, door prizes, a silent auction and events for kids.
Weekend passes are only $3.00 and all kids are free. The expo will run from 10 a.m. to 6 p.m. on Saturday and 11 a.m. to 4 p.m. on Sunday.
Show proceeds benefit kids in the community through scholarships, academic contest and recreational sports programs.
For more information you can logon to www.salisburyoptimist.org