Roberts sinks 2,000th career point in win Jags over Pocomoke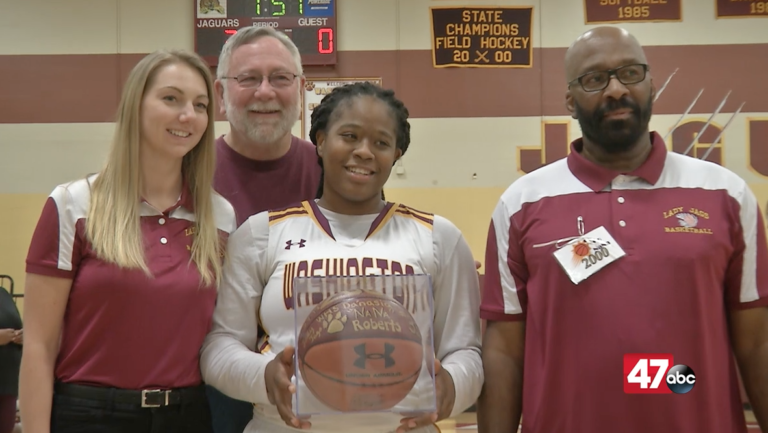 PRINCESS ANNE, Md.- It took less than four varsity seasons, but most everyone knew it was bound to happen.
On Tuesday night, Washington senior Danasia Roberts made schools history, reaching 2,000 career points for the Jags. Roberts is the first athlete, male or female, to reach the mark in the history of the school.
In Washington's 82-23 win over Pocomoke, Roberts finished with 23 points, which puts her career total at 2,020, for now.