Pocomoke home consumed in late night fire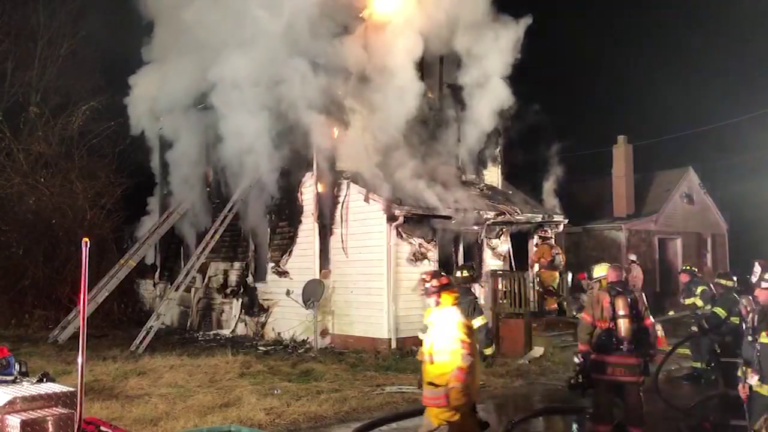 POCOMOKE, Md. – A massive fire consumed a two-story Pocomoke home Sunday night.
The blaze broke out at 508 Bonneville Avenue in Pocomoke around 10:30 p.m.
Witnesses of the fire tell 47ABC they could see smoke and flames billowing out from the roof and windows of the home.
Pocomoke police told 47ABC the owner did escape the fire and there are no other reports of injuries at this time.
An eyewitness told us several agencies including Snow Hill, Stockton and Pocomoke Fire responded to the scene.
We will continue to follow this story and update this article as more information becomes available.