Car found submerged in water in Sussex County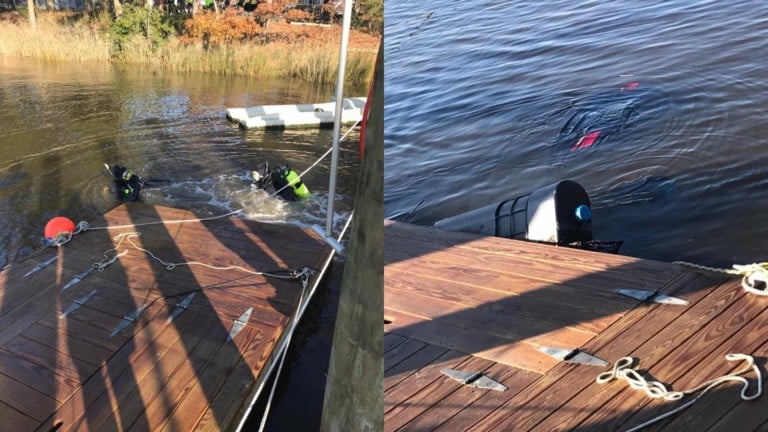 SUSSEX CO., Del. – A car was found completely submerged in water Sunday morning, and the Indian River Volunteer Fire Company says dive teams found no victims.
The Indian River Volunteer Fire Company, BLS units, and the Sussex County EMS reportedly got a call about a car submerged in water at the end of Warwick Road at approximately 8:47AM Sunday.
First responders did not know if the car was occupied at the time of the crash, so dive teams were called in from the Millsboro Fire Company, Dagsboro Volunteer Fire Department, and the Selbyville Fire Company.
Those dive teams reportedly did not find anyone in or near the submerged car.
The car has since been turned over to Tow boat US, Delaware State Police and the Department of Natural Resources and Environmental Control.