Town of Bloxom council seats on November ballot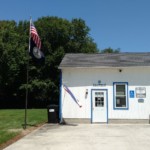 Bloxom, VA residents will head to the polls on November 6 not only to vote for larger statewide races, but also some local seats as well.
The Mayoral seat is on the ballot with only one person running: Jenny Kreisl.
Residents will also cast their ballots for Town Council Members. Five people are on the ballot: Samuel Bloxom Jr., Michael Barnes Jr., Louella Fox, Chris Kreisl (I) and current Mayor R. Scott Callander. Residents will be able to vote for up to six people.
Polls open at 6AM and close at 7PM.
For more information on Virginia's elections click here.