Police investigating deadly "chain reaction" multi-vehicle crash in Milford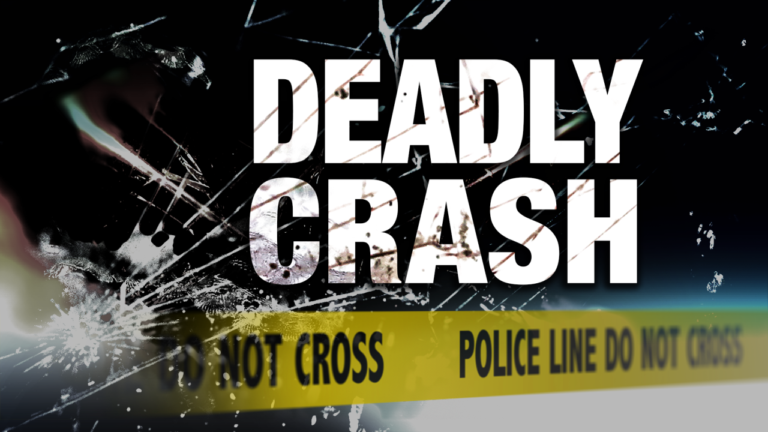 MILFORD, Del. – Delaware State Police are investigating a fatal crash in Milford.
Police say Rosemary Holmberg, a 75 year-old Buffalo, New York woman was killed while several others were injured in a multi-vehicle accident that happened Friday afternoon.
A Pontiac Bonneville traveling northbound in the left lane on Delaware Route 1 rear-ended a Toyota Rav-4 also traveling northbound in same lane of the state route in the area of the Thompsonville Road exit ramp, authorities say.
Just after 1 p.m. Friday, the crash caused the driver of the Rav-4 to lose control, pass the grass median, and barrel into opposing traffic in the southbound lane of Route 1.
A "near head-on collision," the Rav-4 collided GMC Yukon traveling southbound in the left lane, according to police.  The Rav-4 came to an uncontrolled stop near the divider line.
Police say, causing a dangerous "chain reaction," the crash forced the Yukon to shift into the right lane and slam into the side of a Mercury Marquis.
The Marquis then veered off the roadway and struck a utility pole. The Yukon came to a stop on the shoulder of Route 1.
In that Marquis, Rosemary Holmberg was riding passenger; the driver was a 76 year-old man from New York, police say.
The driver of the Pontiac Bonneville that caused the multi-vehicle accident is Shane R. Fenimore, a 28 year-old man from Millsboro.
Fenimore was not injured in the crash and taken into custody, charges pending, after police found he had an active warrant from the Sussex County Court of common pleas.
Authorities say the driver of the Rav-4 was a 52 year-old Rehoboth Beach man and his passenger was a 46 year-old Millsboro man. The driver of the Yukon was a 47 year-old man and his passenger, a 53 year-old woman, both from New Jersey.
All were taken to a nearby hospital a treated for non life-threatening injuries.
Holmberg and the driver of the Marquis were also taken to a nearby hospital; Holmberg later died of her injuries. The driver was treated for non life-threatening injuries.
All drivers and passengers were wearing their seat belts.
The roadway in the area of the crash was closed for approximately two hours while the investigation was completed and the roadway was cleared.