DSP investigating deadly industrial accident at Allen Harim Chicken Plant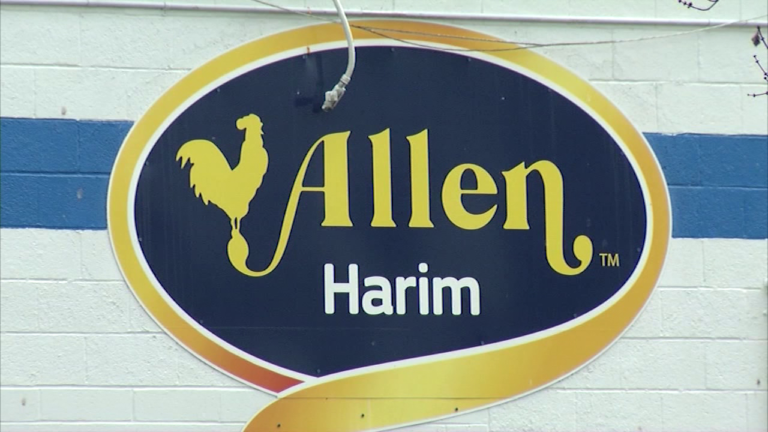 HARBESON, Del. – State Police are investigating a work accident that turned to tragedy, killing a Bridgeville, Delaware man.
Police report that the 59-year-old employee suffered serious head trauma and later died after he was injured at the Allen Harim Chicken Plant.
Officers responded to a call reporting an industrial accident involving an employee with serious head trauma just before 9 p.m., Friday at 18752 Harbeson road.
The man was struck in the head with a piece of equipment on an electric hoist after he and another employee were attempting to change the battery on a pallet jack, authorities say.
Officers say secured to that hoist, the battery was being lowered onto the jack and got caught on the corner of another battery sitting next to the jack.
In an attempt to guide the new battery away from the blockage, the employee leaned forward to manually move it onto the jack.
The battery continued to move downward with its hoist equipment striking and injuring the man.
He was taken to a nearby hospital where he died of his injuries. Police report no signs of foul play and detectives will continue to investigate this accident.
Police have not yet released the name of the victim.