Two people arrested in Seaford, gun and drug charges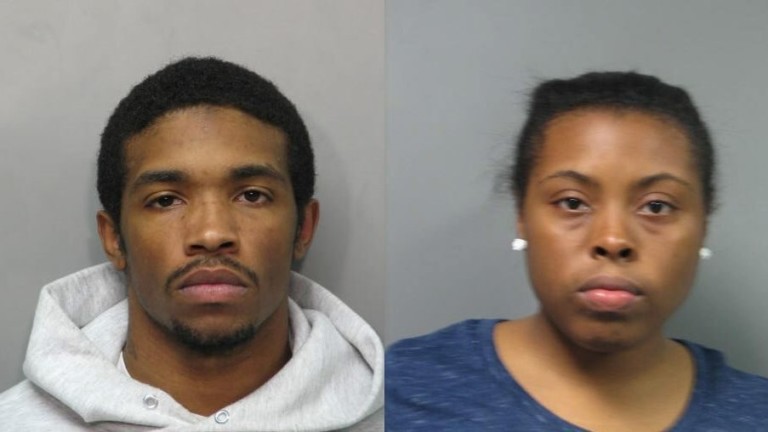 SEAFORD, Del. – Police say two people were arrested, early Saturday morning, after drugs and a gun were found during a traffic stop.
According to reports, police responded to Coverdale Road in the area of Mill Park Drive, at 1:52 AM, for several reports of shots being fired.
A trooper was in the area and saw a Nissan Sentra leaving the vicinity. The car was pulled over on Hastings Farm Road, east of Old Furnace Road, and the trooper saw marijuana inside the vehicle.
After further investigation, police say they found 2.91 grams of marijuana, 5 ecstasy tablets, a 9mm handgun, a pistol magazine with four 9mm rounds, drug paraphernalia and more than $200 in suspected drug proceeds in the car.
The driver, identified as 29-year-old Monte D. Murray of Seaford and his passenger, 22-year-old Tashyra N. Scott of Hartly, were taken into custody without incident.
Murray and Scott were brought back to Troop 5 where they were charged with the following: carrying a concealed deadly weapon a firearm, possession of a deadly weapon by a person prohibited, possession of a controlled substance, possession of drug paraphernalia and possession of marijuana.
Murray and Scott were arraigned before the Justice of the Peace Court 3 and released on $3,950 unsecured bond.
Troopers say, further investigation into the initial complaints of shots being fired did not lead to the discovery of any shell casings or damage to property at this time.