North Salisbury Elementary receives $10K donation for classroom supplies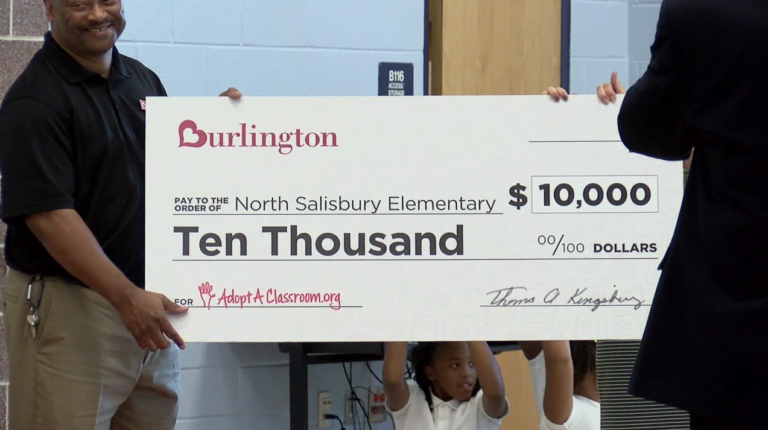 Salisbury, Md. – On Friday students and teachers at North Salisbury Elementary had quite the exciting start to their school day.
At a pep rally, Burlington Coat Factory, in partnership with AdoptAClassroom.org, gave an announcement that brought a huge round of applause.
The store is donating $10,000 to the school that will go towards new school supplies for each teacher's classroom.
It's a big deal for teachers that often times have to spend their own money for supplies.
"Hearing that I get $500 more. One of my students asked me, 'are you going to keep it?' Absolutely not, I'm going to use it for my students because they're the ones that need it more than I do. And it's going to make my classroom so much better, they're going to be able to learn so much better. It's really just so exciting," explains 5th Grade North Salisbury teacher Ms. Naumann.
$500 is going to every teacher at North Salisbury Elementary School while the Burlington Coat Factory is set to open in the fall.