Police search for suspect after Milton traffic stop; one arrested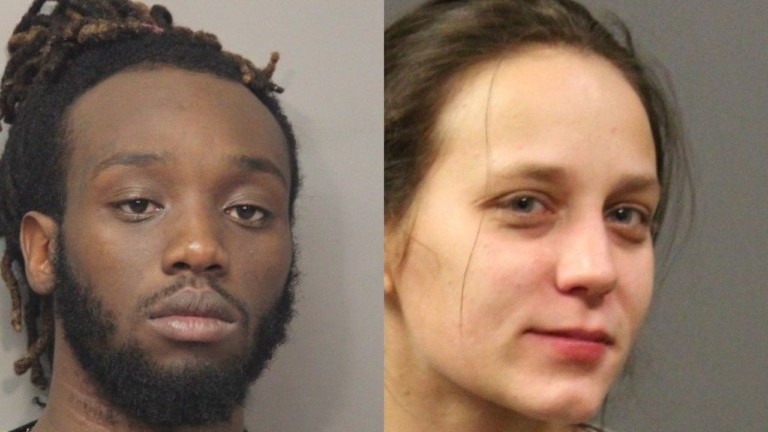 MILTON, Del. – Authorities are asking for the public's help in finding a Delaware man after police say he drove away from a traffic stop and eventually left his girlfriend behind.
The Milton Police Department says on Thursday, officers pulled over a vehicle for a motor vehicle violation. During the traffic stop, police say the driver, 26-year-old Cameron Wilson, was asked to step out of the vehicle three times so officers could interview him. Officer say the Seaford man's girlfriend, 24-year-old Kaylene Lowe, was a passenger in the vehicle.
According to the report, as the officer opened the door, Wilson resisted and grabbed the officer's arm. A second officer then reportedly intervened. Authorities report that Wilson then placed his car in gear and drove away while holding the officers arm, until the officer freed himself.
Law enforcement says Wilson continues eastbound on Route 16, failing to stop for the red light at Route 16 and Union Street. Milton PD says officer pursued the 26-year-old suspect with their emergency lights and sirens activated. According to the report, the suspect turned right onto Williams Farm Road, shut his lights off and continued while traveling at speeds of 75-85 mph. Officials say the vehicle then left the roadway, entering a cornfield and coming to a stop in front of a residence.
Officers say Wilson fled into the cornfield on foot, leaving Lowe behind. Authorities report that a ground search was conducted with the assistance of Trooper 2, but they were unable to locate Wilson.
Officials a vehicle search result in the recovery of approximately 5 grams of cocaine, a capped syringe, two straws with cocaine residue, a dollar bill with cocaine residue, and a small bag of marijuana. A Officers say they also seized $396 of drug money.
The Seaford woman was arrested and charged with possession of cocaine and possession of drug paraphernalia. She was released on unsecured bond. Milton PD says the 24-year-old is on probation and has 2 active capias from the Sussex County Court of Common Pleas for her failure to appear on the possession of cocaine as well as possession of drug paraphernalia charges.
According to the report, Wilson has the following active warrants the Milton Police Department multiple motor vehicle offenses, assault 2nd injury to a law enforcement office, resisting arrest with force or violence, disregarding a police officer signal, criminal impersonation, possession of drug paraphernalia, felony possession of a controlled substance, reckless driving, driving vehicle at unreasonable or imprudent speed, failure to stop at a red light, and failure to stop at a stop sign.
Authorities say he has several active capiases from Justice of the Peace Court 3 and Sussex County Court of Common Pleas for the following charges:
• Shoplifting Under $1500
• Resisting Arrest
• Capias Curfew Violation
• Fail to Appear for Motor Vehicle Violation
• Criminal Impersonation
• Driving Suspended or Revoked
• Insurance Violation
Police say Wilson is known to have ties to the Seaford DE, Rehoboth DE and Milford DE areas.
Anyone with information related to the Wilson's whereabouts is asked to call the Milton Police Department at 302-684-8547 of Delaware crime Stoppers at 1-800-TIP-3333.