Police: One dead after fatal pedestrian accident in Del.; investigation ongoing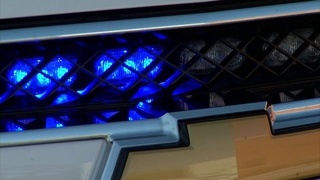 DOVER, Del. – An investigation is ongoing after police say a woman died as a result of an accident in Dover.
The Dover Police Department says on Tuesday, just after 10:50 AM, 63-year-old Rae Short stepped onto Walker Road on the south side of the roadway. At that time, police say a Buick LaSabre was traveling eastbound on Walker Road and the vehicle struck Short with the passenger side mirror. The impact reportedly caused the pedestrian to fall to ground.
According to the report, when emergency responders arrived on scene, Short was alert but complaining of head pain and a abrasion to her knee.
Authorities report that Short was taken to Bayhealth Kent General Hospital where it was learned that her neck was broken. She later died as a result of her injuries.
Dover PD says charges are not being sought against the Driver of the vehicle.