Overdose Awareness Day brings the opioid epidemic to the forefront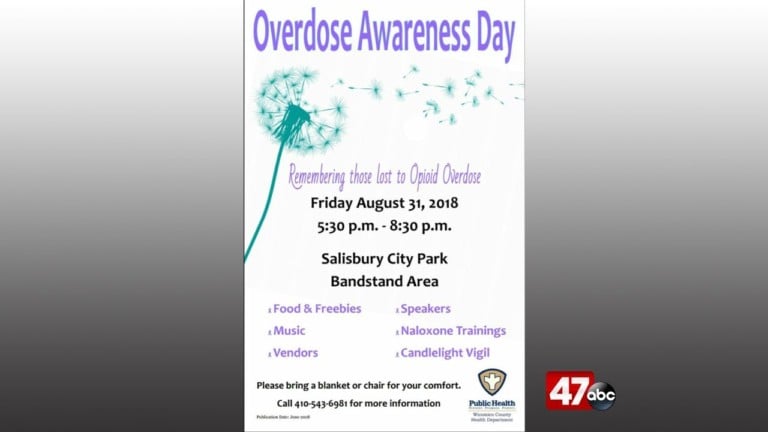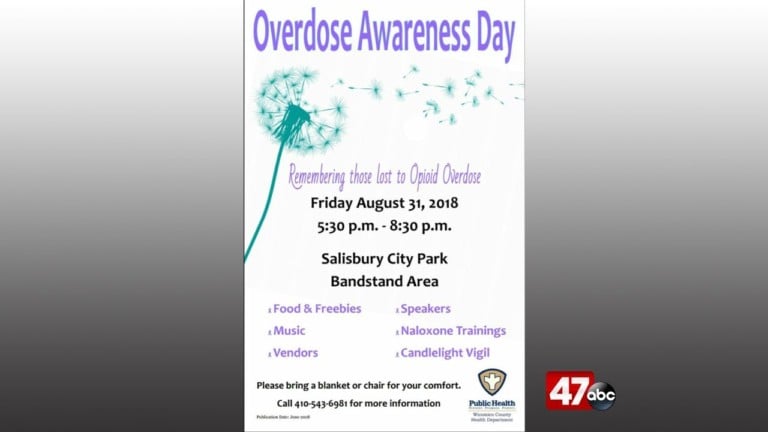 SALISBURY, Md. – The Wicomico County Health Department is remembering those lost to opioid overdoses on Friday, August 31.
It is in honor of International Overdose Awareness Day and will be from 5:30 to 8:30 PM at the Salisbury City Park, near the Bandstand Area.
Organizer say there will be speakers at 6:45 PM and the event will end with a floating lantern ceremony starting around 8 PM. There will also be food, freebies, music, vendors and Naloxone trainings.
Organizers say you can bring a chair or blanket.
For more information call 410-543-6981.
Find information about International Overdose Awareness Day here.
For resources to help with addiction, click here.