OC Police Department shares lip sync battle video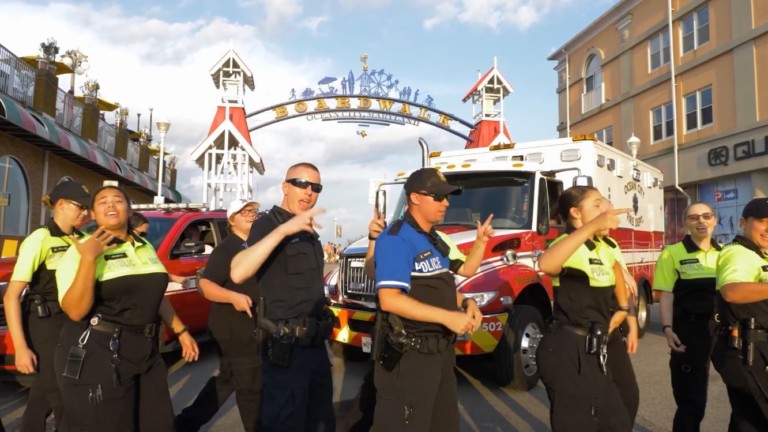 The town of Ocean City shared their own lip sync battle video on Friday, featuring multiple local law enforcement agencies.
According to their Facebook post, this was a popular request, "Dozens of citizens have asked, and we would never want to disappoint our community."
The video starts off with calls coming into the OC Dispatch Center, but the dispatchers are no where to be found. A call goes out over their radios saying, "Any unit that knows the whereabouts of our dispatchers, please acknowledge." The call is returned with an officer replying, "I heard something about the lip sync challenge at 14th Street and the beach."
The dispatchers are then seen dancing and singing to Zac Brown Band's song "Knee Deep".
OC Officer Newcomb then says to the dispatchers, "You guys do realize this is a law enforcement lip sync challenge right?" Members of the OC Police Department are then seen singing to KRS' song "Sound of da Police". That clip even features one of the police K9's.
Officers on horseback and in patrol cars then dance and sing to Macklemore's "Marmalade". That's followed by other officers singing "Summertime" by DJ Jazzy Jeff and The Fresh Prince.
The final song is preformed on the Ocean City Boardwalk as officers sing "My House" by Flo Rida.
Ocean City added in their Facebook post that if anyone is interested in signing up for the OC Police Department, they can visit JoinOCPD.com for more information.
The Chincoteague Police Department released their own lip sync battle video in July. Click here to see that video.