New sand obstacles for annual OC Jeep Week
New sand obstacles for annual OC Jeep Week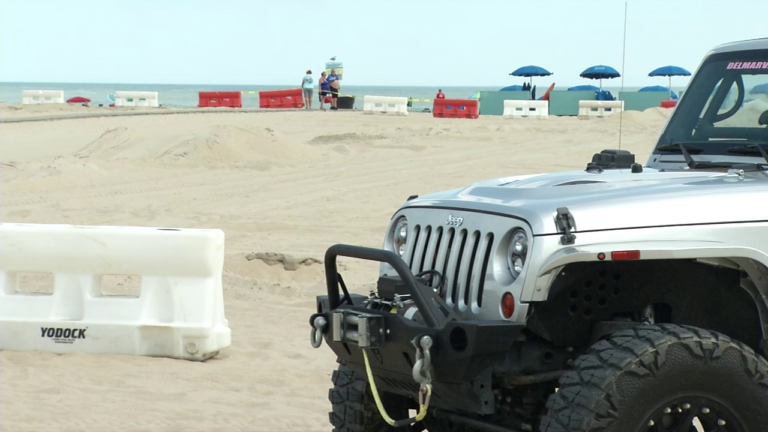 This year's OC Jeep Week will look a little different with the addition of a new obstacle course.
One of the most popular parts of the Jeep week is the beach sand crawl that happens each morning.
Jeep week organizers have to limit the amount of people that can drive on the beach at a time.
In order to allow more people to get a taste of driving on the sand each day, there will be unique obstacle course in the sand by Somerset Street for jeeps to play on all day long.
Brad Hoffman, a Jeep Week Partner said, "When you build an event you want to base it around the participants enjoyment and fun and that's really the foundation of the event so this year by creating the beach sand course and having the support of kicker and Berlin IG Burton Jeep it's really made it happen."
The obstacle course will be open from 9:30 AM to 12:30 PM and then from 1:30 PM to 4:30 PM on Thursday Friday and Saturday of this week.