New rainbow crosswalk in Downtown Salisbury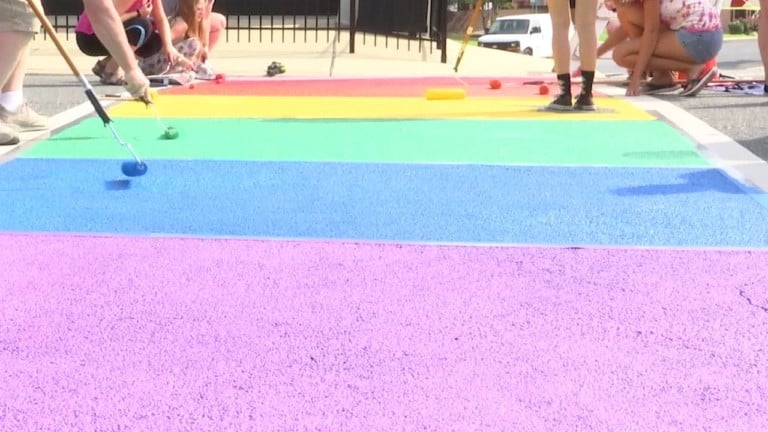 Volunteers are bringing a pop of color to Salisbury's streets to promote the city's progressiveness and inclusivity.
A new rainbow crosswalk was painted by volunteers, with the Salisbury P Flag Organization. The colorful new addition can be found between South Division and Market Street near the Wicomico Public Library.
Members of the P Flag organization say the city of Salisbury actually contacted them about the new addition and they jumped at the opportunity.
We're told all materials for this project were donated. The crosswalk is a permanent landmark in Salisbury and a first for Maryland.
"In fact the Mayor's office has even looked into it and as far as we known, this is the very first rainbow crosswalk in the state," says John Wright, board member of P FLAG.
If you'd like to know more about the Salisbury P Flag organization, you can head over to their Facebook page.