National Night Out back for 39th year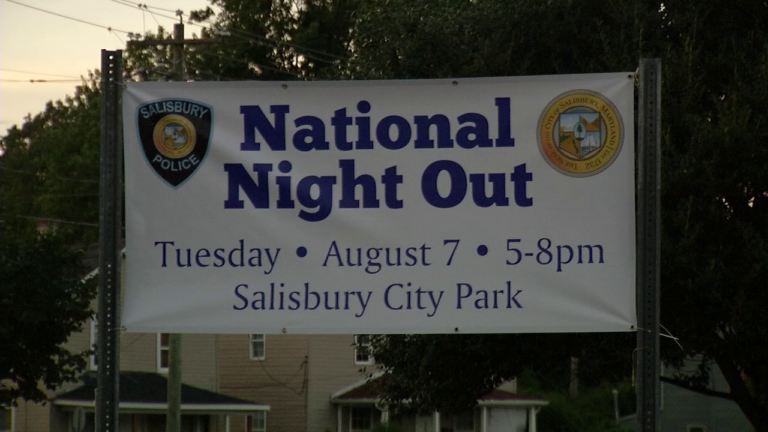 National Night out is back for its 39th Year and for Salisbury that means it's time to try new things to bring their police and the community together.
This year the city and its police department will host a 5-k, offer free food – and set-up a variety of games.
In fact just 20 bucks will get the first 150 folks who sign up a cool moisture wicking tank top. We've also learned that the 5-K finishers get a "finisher" medal.
Adults who want to sign up for National night out, will have to pay $20; kids under 18 pay $10. Packet pick-up on race day, Tuesday August 7th is at 3 pm by the bandstand.
Salisbury Police Cpl. Mike Loring said, "The national night out stands for police community and partnerships, that's the motto. its basically our mission statement, what we're about."
Awards will immediately follow the race and recognize 1st, 2nd, and 3rd place male and female runners as well as 1st, 2nd, and 3rd place law enforcement officers both current and or retired.
National Night out is at the Salisbury police department at Rt. 50 on Delaware Avenue 699 West Salisbury Parkway.