UPDATE: Two seriously injured after three-vehicle crash in Del.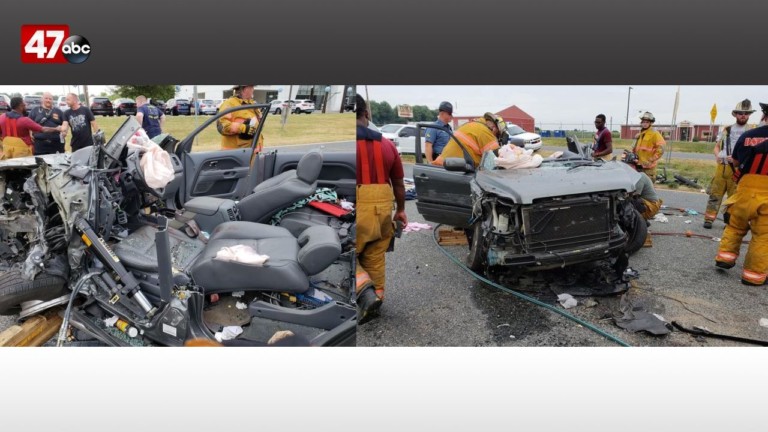 An elderly woman and a passenger were seriously injured after troopers say a crash involving a tractor trailer and two other vehicles happened in Milford.
Delaware State Police say on Sunday, just before 5:30 PM, a 2001 Volkswagen Beetle operated by a 16-year-old female of Bridgeville, was on New Wharf Road attempting to turn right onto northbound (SR-1). Troopers say the Volkswagen Beetle entered SR-1 northbound and crossed over both northbound lanes into the path of a 2008 Honda Pilot which was traveling in the left lane. Authorities say the Volkswagen collided with the Honda Pilot, which was driven by a 72-year-old Newark woman.
According to the report, the crash caused the Honda Pilot to be redirected across the grass median of Bay Road into the southbound lanes, where it struck the side of a 2016 Volvo tractor trailer. Police say the tractor trailer was driven by a 62-year-old Seaford man. Officials say this crash resulted the rear axle of the trailer to become displaced. The Honda reportedly rotated counter-clockwise and stopped in the left southbound lane of SR-1. Investigators say the tractor trailer continued southbound dragging the rear axle.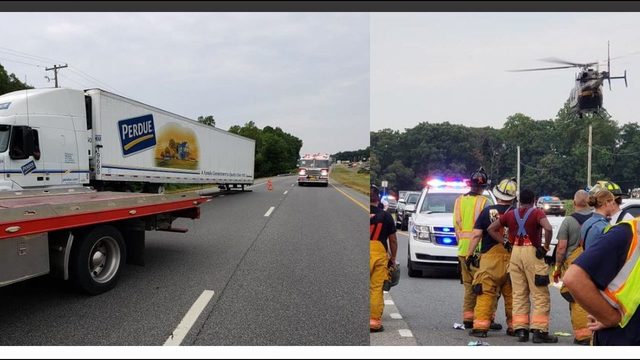 According to authorities, the 16-year-old driver and her passenger were taken to Bayhealth Milford Memorial Hospital with minor injuries. The teen was cited for failure to remain stopped and failure to have insurance identification in possession.
DSP says the 72-year-old driver of the Honda Pilot was taken by Delaware State Police Aviation to the Christiana Hospital with serious injuries. Troopers say one juvenile passenger was flown to to the AI-DuPont Hospital for serious injuries.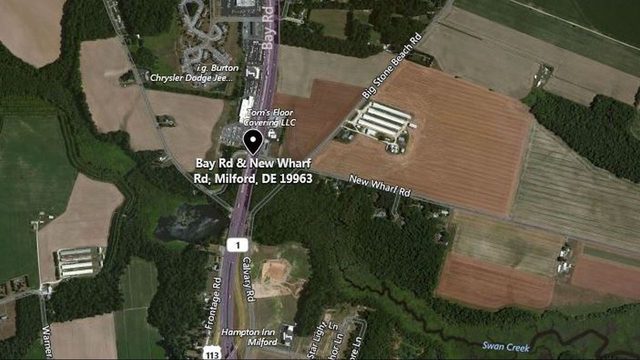 Another adult and on juvenile were apparently taken by EMS to Bayhealth Milford Hospital with non-life threatening injuries. Police say the driver of the tractor trailer was not injured in the crash.
The roadway in the area of the crash was closed for approximately five hours while the crash was investigated and cleared.