Update: Names released; multi-vehicle crash kills five and injures four in New Castle County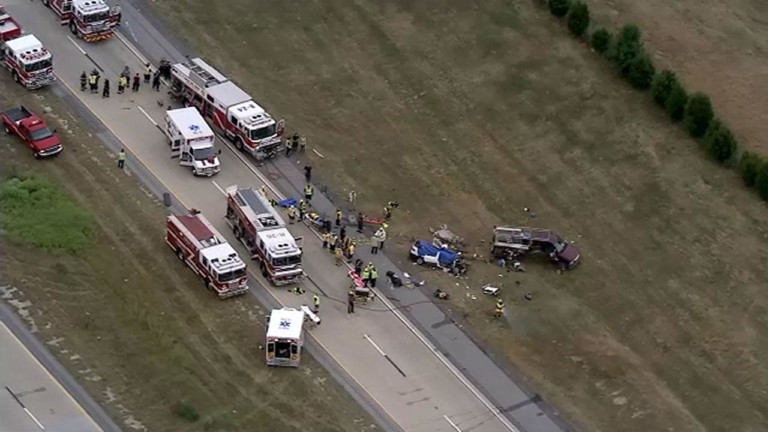 Police have released names in the severe multi-vehicle crash that killed five and injured four others Friday afternoon.
Delaware State Police say that just before 4:00 PM a pick-up truck was traveling southbound on Route 1 near Pine Tree Road before it inexplicably crossed the median into the northbound lane, slamming into two other vehicles
The minivan, which is indiscernible, was carrying a family of six from Teaneck, New Jersey. Four daughters; one is 20 year old Kaitlyn N. Trinidad, one is 17, and twins aged 13 years and their father, Audie Trinidad, aged 61 years were pronounced dead.
The mother, Marie Rose aged 53 years was taken to a local hospital with serious but non-life threatening injuries.
The father was wearing a seatbelt, while his daughters were not properly restrained.
Two people in the pick-up truck, the driver Alvin S. Hubbard Jr of East New Market, MD aged 44 and his passenger aged 30 years and Brian C. Kern, of Bethlehem, PA aged 24, in another car were taken to a local hospital with non-life threatening injuries.
Police shut down Route 1 for a 17-mile stretch and the crash is still under investigation.
No charges have been filed at this time.