Redskins player pops the question in Ocean City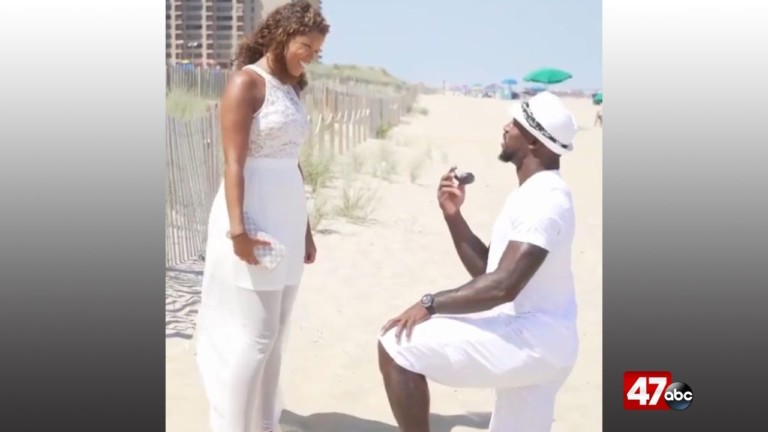 A Washington Redskins athlete is no longer a free agent after he planned a memorable proposal for his girlfriend, in Ocean City.
According to the Washington Redskins, on Tuesday, Tight End Vernon Davis proposed to his girlfriend Kayla while vacationing in the Worcester County resort town. The couple was greeted by skydivers wearing shirts that read " Will You Marry Me?"
In his social media post, Davis says, "The Journey for eternity, I guess we all know what she said."
To see the proposal, click here.