Rain at Delaware State Fair hurts vendors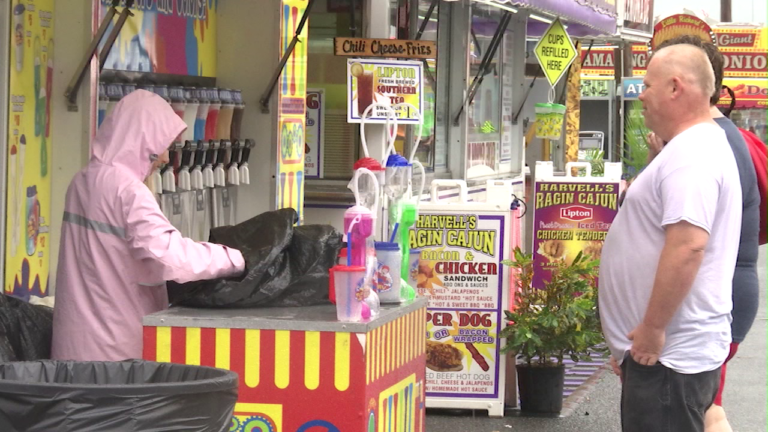 It's day three of the Delaware State Fair, but it's the first day this year that visitors are experiencing the fair in the rain.
Because of the dreary weather, the crowds are much smaller, meaning shorter lines and less business for vendors at the fair. Today the 47ABC team spoke with owners in the area who explain how big a role the weather plays in their sales.
"When it's drizzling and raining like this you still have a few people that come out. Hopefully it will not get real severe because if it just drizzles we will get some business now it won't be a complete shut out," said food vendor owner James Harvell.
For more about the upcoming weather for the fair tomorrow, visit 47 ABC's weather page for everything you need to know.