President Donald Trump nominates Brett Kavanaugh for Supreme Court Justice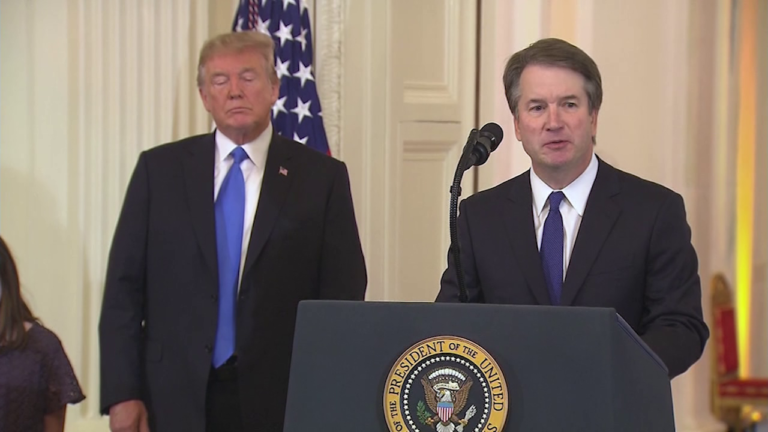 President Donald Trump has introduced his Supreme Court nominee Brett Kavanaugh as "a judge's judge" and cited his "proven commitment to equal justice under the law."
Trump announced Kavanaugh as his pick Monday night on prime-time television.
The 53-year-old Kavanaugh is a longtime fixture of the Republican establishment. He has been a judge on the federal appeals court in Washington since 2006. He also was a key aide to Kenneth Starr during the investigation of President Bill Clinton. Kavanaugh also worked in the White House during George W. Bush's presidency.
Trump says Kavanaugh has "impeccable credentials and unsurpassed qualifications."
Trump made the announcement in the East Room of the White House and rousing applause broke out as Kavanaugh entered with his wife and two daughters.