POLICE: Del. woman arrested for stealing and burning "thin blue line" flag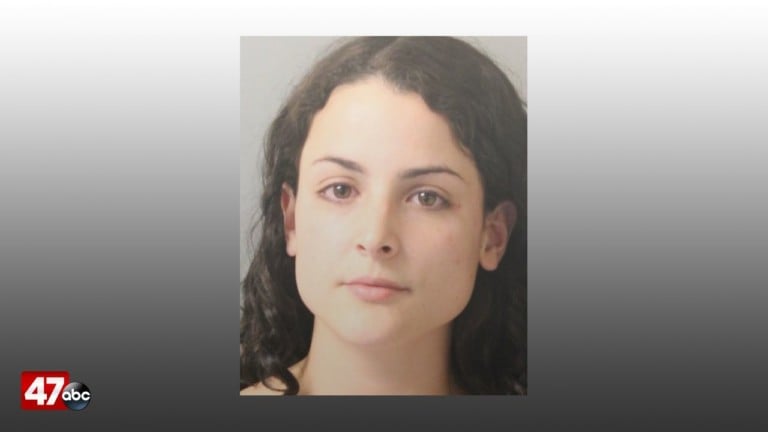 Delaware State Police arrested a Wilmington woman for allegedly stealing and burning a flag Friday evening that was placed to honor the late Trooper William F. Matt.
Around 5:15 PM, a report was received saying that a flag was stolen from the area of the Nassau Bridge located on Coastal Highway, north of Lewes.
According to the report, a black Chevrolet was pulled over on the left shoulder near the median adjacent to where a "thin blue line" flag, also known as the Blue Lives Matter flag, was mounted and on display.
The car was stationed with the driver's side door slightly opened with the woman outside of the car straddling the bridge median and reaching for the flag.
As the suspect returned to her car with the flag, the witness saw her using her cell phone while driving. The witness was able to obtain her vehicle description and tag number.
According to investigators, police later learned the vehicle belonged to 21-year-old Catherine Iocco.
Troopers were able to find the suspect vehicle in Milton and arrested Catherine Iocco without incident.
Police say the suspect was unable to return the flag because she set the flag on fire and destroyed it.
According to officials, after making contact with the owner of the flag, it was learned that he mounted the pole and flag to the bridge Thursday morning after learning about the passing of the Delaware State Trooper.
The owner wanted to honor the fallen trooper who recently passed away.
Iocco was transported to Troop 7 where she was charged for theft, criminal mischief and other related traffic charges. She was arraigned and released on 275 dollar unsecured bond.