MD prisons start using electronic tablets for inmate education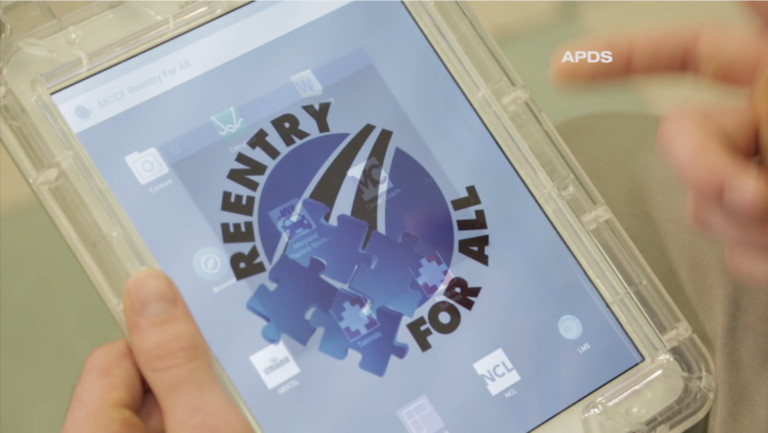 We live in a world that revolves around technology. What started as a luxury now feels like a necessity. except behind prison walls.
Although, the Maryland Dept. of Corrections is trying to change that.
"The whole idea is to get the students to the GED test and pass the GED test and hopefully be prepared for the work force outside so they don't return to prison," explains June Brittingham, principal at Eastern Correctional Institution.
Up until now all Maryland prisons were just using books in their classrooms, but with the GED no longer being offered on paper, a new pilot program was born.
One that's using a more modern approach for teaching their inmates on electronic tablets. It's a program that since has seen much success.
"The teachers are excited, the students are excited. It has just been an overwhelming success, they have seen additional students increase in their testing so that they can get to the GED."
Brittingham says she will be welcoming this new program with open arms. As a teacher working in the prison system, it can be challenging educating inmates with just books.
"The teachers have to be resourceful in different ways and use their own creativity and when you have one classroom and you have several students that have many different levels and many different needs."
They're hoping by adding these tablets into the mix it will not only reduce recidivism but also improve computer technology skills. They'll be prepared to use the same technology that will be expected once they leave prison walls.
"Some of our students may have been in prison for five, ten, fifteen years and this is a way for them to learn something about the electronic world as well as get to their GED."
Now not every inmate will be receiving an electronic tablet, teachers will be selecting certain inmates who are working towards the GED to use them.
And these aren't your average electronic devices, these tablets will not have access to the Internet and only programs for learning will be available.