Made On Delmarva: Steel N Glory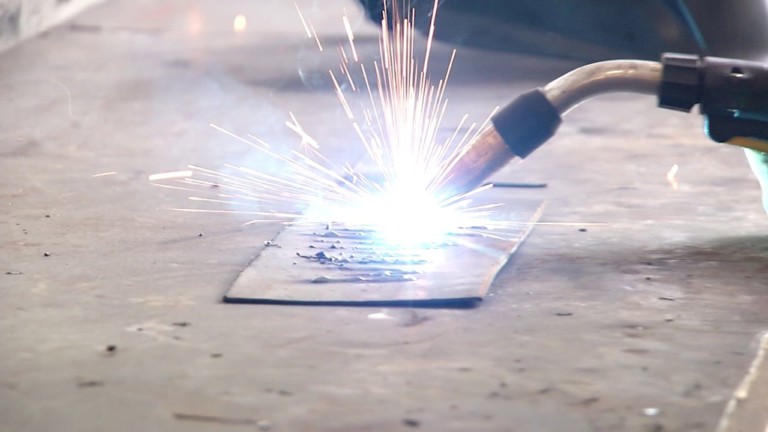 Jordan Pippin, the owner of Steel N Glory in Berlin, is sparking creativity with his unique pieces.
"It's a lot of nautical, or ocean related, but we do have the ability to do anything custom," says Pippin.
Jordan has a background in plumbing, but it's been a smooth transition into the artsy side.
"I love creating something out of nothing, essentially just taking a sheet of steel and creating something out of it, it's very enjoyable and fulfilling," says Pippin.
Over the past few years he's learned to use a variety of materials to create signs, furniture, and home decor.
So let's put the pedal to the metal and see him in action. Jordan showed 47 ABC how he makes an ocean inspired key hook.
He starts by creating a design on the computer, which is sent to a machine called a plasma cutter.
"It's computer operated, what a plasma cutter does is essentially create an arc, and blast it through a small surface with compressed air behind it, so it's able to cut through the metal," says Pippin.
The machine makes precision cuts to form the body of a fish.
"So it's cutting at 1600 degrees, so that's why the water is underneath it to cut down on fumes and also prevent the metal from getting that hot," says Pippin.
The machine cuts the metal to perfection and then it's smoothed out.
Jordan takes a welder to attach screws and bends the metal to make space for the keys.
"I will put my finish on it, whether a copper or rust coating, and put it in the powder coating oven," says Pippin.
And then it's ready to be displayed!